With the current CPL Cricket Tournament in full cry, a very nice lady from the local media called asking me to write something, in a lighter vein, on the event.  It was on a very tight deadline, and she caught me on a day with a couple roti on the tawa, so I had to beg off, but it was a subject I had previously scribbled some notes on, and here they are.  I have previously touched on the very touchy subject of Test versus T20, and won't deal with that here; folks who cannot abide the difference – I call them "the Testy group" – are beyond saving anyhow.  My focus today is essentially on the matter the very nice lady had in mind – the CPL – and my notes are a mixed bag.

To begin with, I find some of the rah-rah connected with T20 to be overdone, but I recognise that once you go down that road, the extreme stuff is going to seep in – you know, the lady with the excessively large behind bracing the camera, or the pathetic home-made costumes – so deal with the husk as well as the corn…..
To continue reading this article
Comments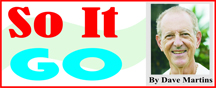 This past week I found myself once again being asked to explain to someone in the diaspora why I chose to remain in Guyana. 

Before I went to live in Grand Cayman in 1980, I felt that I had some idea of what a hurricane would be like – high winds, plenty rain, houses boarded up, stores closed, and, in the case of low-lying islands such as Grand Cayman, a few feet of sea-water coming ashore.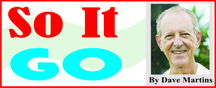 Caribbean media was awash this week with reports of Chris Gayle, playing for the St Lucia Stars in the CPL, as opposed to the Talawahs, the side representing Jamaica in the national tournament, running into some concerted booing from the crowd at Sabina, purportedly because of his disloyalty, or rejection of his roots.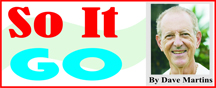 It is sometimes the case, in this age of the extensive flooding of information on subjects of the day, that a particular item can be of such long standing and of frequent and vigorous treatment, that we lose sight of the original propulsion in the matter.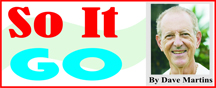 I have made passing reference to it previously in references to migration, but in the midst of learning new things about the country we've moved to, we are also often coming to realize, outside, something about the homeland, and one of the latter for me, during my years in Grand Cayman, was the powerful impression visiting Guyanese sports teams left on that country, year after year.