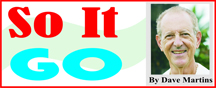 This week, in the aftermath of the Category 5 hurricanes ripping up the Caribbean, some gripping videos and still photos are making the rounds, and a standout in the lot is a BBC documentary on Hurricane Irma titled 'Apocalypse and the Aftermath'. (It may still be floating around online if you're curious.) To the usual BBC standard, it is a powerful piece of video, but this like many such treatments failed to make the point that in the Caribbean our construction standard, generally, is fine for everyday living but totally inadequate when, as in recent weeks, a Category 5 storm arrives.
Look at most of pictures of the destroyed buildings and you will see that.  Over the years, going back to when hurricanes were fewer and weaker than we are seeing now, country after country in the region had become complacent.  A weatherman at the Met Office in Cayman told me when he first came to work there in the 1980s that he was shocked to see the range of residential one-storey structures, homes and businesses, built flat on the ground – no stilts, no elevated land. When he asked if they weren't afraid of hurricanes, people laughed, "We haven't had a hurricane here in over 60 years."
Natural reaction: why prepare for something that never comes?  However that relatively safe spell ended for the region in 1988 when Hurricane Gilbert arrived, and with Hurricane Ivan in 2004, leaving damage in the billions, we moved into the cycle we now see: more powerful storms, coming more often, accompanied by storm surges from the sea, and creating destruction on a scale never imagined.  There were intimations back then and some took note – in Cayman, for instance, following Ivan, there was a concerted rush to move to metal roofs and formidable hurricane straps – but generally the rebuilding in the region was done according to existing building codes so that, as a rule, we built back to the old standard of the previously demolished.
Irma seems finally to have driven the message home.  In its wake, several prominent voices in the Caribbean have begun emphasizing that our building codes must be significantly strengthened and rigidly enforced (no more building inspectors looking the other way) if we are to avoid the dire consequences we saw played out recently in places such as Barbuda, Dominica, the British Virgin Islands, and, now so vividly in Puerto Rico.  These voices have included the Prime Minister of Dominica, Roosevelt Skerrit, and the St Lucian PM Allen Chastenet, with the latter appearing on US television in a long interview.  Antigua representative and syndicated columnist Ron Sanders has been making the same call, and other voices, including Caricom spokesman PM Keith Mitchell of Grenada, are now being raised  all over the region with the same "build it better" mantra.
The approaches being mooted, while essentially having to do with more reinforcement for structures, include other considerations.  One of them, which I had some experience with in Grand Cayman, is to avoid roof overhangs.
Aesthetically pleasing as they are, these protrusions are used by hurricanes to apply tremendous upward pressure on an otherwise formidable roof such as the one I had in my house – asphalt shingle tiles, applied to one-inch plywood, nailed onto 1×6 pine, with the whole structure on a base of 4×6 hardwood rafters, four feet on centre, attached to the sidewalls by hurricane straps.  The wind power in the Category 5 Ivan simply got under the overhang and ripped out a 20×20 section of my roof in one single heave.
On the other three sides of the house, where there was no significant overhang, the roof stayed secure and the eight of us sheltering inside through the night remained safe.
Building codes in the region must move to a standard that leaves no spaces or protrusions giving an entryway for these powerful winds; zinc sheets on roofs, common in the Caribbean, should be attracting more formidable tie-down methods; something that will hold in a 40mph wind, is useless when the gale is coming at close to 200mph.  I saw zinc sheets flying about in Ivan like so much newspaper.
Similarly, we need to have engineers weigh in on the strength of glass being used for windows.  In Irma recently plate-glass windows in hotels and apartments were blown out; they provide a lovely view in good weather; in a major storm they can and will kill you.
Regional building codes should also discourage building in a valley or on low-lying land.  It's picturesque there, but in a hurricane with torrential rain that area becomes a lake.  Build up the land, or build on stilts, or build somewhere else.  We enjoy a tradition of building close to the beach, but we now have to require that such structures be elevated to survive storm surge. States in the US prohibit flat-to-the-ground structures by the sea. We should do the same.
I raise this subject as a layman, but clearly our technicians and engineers have to guide us through the requirements, and we are also now hearing suggestions (following the loss of electricity in these Caribbean islands) that permission to build a home or business in a remote area, should come with the proviso that the owner must provide basic standby power for emergencies, and that a country's essential structures (hospital, police station, nursing home, etc) should be similarly equipped with stand-by power which is tested regularly to ensure readiness.
Of course, the cost of these improvements or controls will inevitably become a factor, but all indications are that, with climate change, the storms are growing stronger and more frequent, so the old cliché applies: those who say "we can't afford that standard" need to understand that "you can't afford not to have it".  As this is being written, a catastrophe modeller AIR Worldwide has estimated that US insured losses resulting from Irma will range from $20 billion to $40 billion.  For our Caribbean brethren in the hurricane belt, it is now a case of build better or suffer.
Around the Web