This week, in the aftermath of the Category 5 hurricanes ripping up the Caribbean, some gripping videos and still photos are making the rounds, and a standout in the lot is a BBC documentary on Hurricane Irma titled 'Apocalypse and the Aftermath'. (It may still be floating around online if you're curious.) To the usual BBC standard, it is a powerful piece of video, but this like many such treatments failed to make the point that in the Caribbean our construction standard, generally, is fine for everyday living but totally inadequate when, as in recent weeks, a Category 5 storm arrives.

Look at most of pictures of the destroyed buildings and you will see that.  Over the years, going back to when hurricanes were fewer and weaker than we are seeing now, country after country in the region had become complacent.  A weatherman at the Met Office in Cayman told me when he first came to work there in the 1980s that he was shocked to see the range of residential one-storey structures, homes and businesses, built flat on the ground – no stilts, no elevated land. When he asked if they weren't afraid of hurricanes, people laughed, "We haven't had a hurricane here in over 60 years."….
To continue reading this article
Comments

Calypso achieved popularity with the arrival of calypso tents in Port-of-Spain, particularly from the first commercial recordings in the 1930s, and from the spread of the tents after World War Two ended in 1945.

In the bewildering variety of things that come over the electronic transom we now have on the internet, there occasionally comes a gem that stops you in your tracks; even more rare is the gem that gives you goose bumps.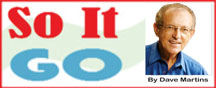 As anyone who has seen me perform knows, I frequently go off in some good-natured commentary on various things cultural, and one of them is the effectiveness of our dialect, so that a reaction from Bernard Fernandes, a diaspora Guyanese, lauding a point about dialect I recently made, leads me to shout, as I have before, for the value of our dialect and to consequently object when it is attacked.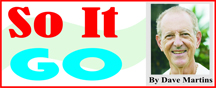 This past week I found myself once again being asked to explain to someone in the diaspora why I chose to remain in Guyana. 

Before I went to live in Grand Cayman in 1980, I felt that I had some idea of what a hurricane would be like – high winds, plenty rain, houses boarded up, stores closed, and, in the case of low-lying islands such as Grand Cayman, a few feet of sea-water coming ashore.