Tomorrow evening six beauties will be competing to win the Miss Mash Queen Guyana 2017 title at the National Cultural Center in what is expected to be one stiff competition. The contestants are eagerly anticipate the competition when they expect bring it all: beauty and intelligence in five categories.
The theme, 'Masquerade: Our Country, Our Life; National Pride' is expected to be exuded in every category.
There has been a slight change. Keliesha Kelly, who was part of the Miss Universe Guyana 2016 has dropped out. Keliesha was originally introduced with the contestants on January 15, at the launch of the pageant, and she has been replaced by Janeil Cumberbatch, who recently participated in the junior calypso competition singing "Guyana So Special."
In an interview with The Scene the contestants shared snippets on themselves and why they should be Miss Mash Queen Guyana 2017.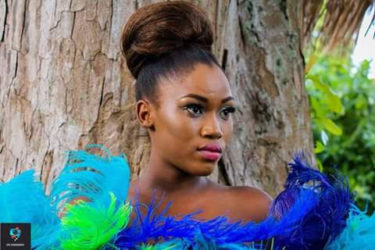 Contestant number one Gabriella Chapman, 'Miss Golden Beach' hails from Bartica and is no stranger to pageants. She participated in the Miss UGSS (University of Guyana Student Society) 2015 placing first runner-up and was second runner-up in the Miss Guyana Emancipation 2016 pageant. Gabriella is currently studying Agricultural Science at the University of Guyana. Gabriella enjoys singing, dancing and loves making people laugh.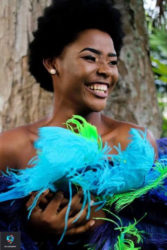 Younette Stepheny, contestant number two, 'Miss Ringbang', completed school last year. Miss Mash Queen Guyana is Younette's first pageant. She has always had a love for pageantry and from just being in the audience soaking up everything that went on onstage, she always dreamed of the day when she would get the chance to strut her stuff. Her hobbies include singing, dancing and playing football.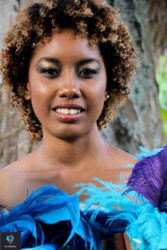 'Miss Pepperpot', Romichelle Brumell, is contestant number three and she believes having pageant experience will play big part in her being crowned Miss Mash Queen Guyana 2017. Currently a student at E R Burrowes School of Art, Romichelle has already been in two pageants: Miss Guyana Talented Teen 2013 (second runner-up) and Miss Summer Blaze 2014 (second runner-up). Romichelle signed up for the pageant because she sees Miss Mash Queen Guyana as a platform that embodies and celebrates what a Guyanese woman represents and is certain that she has the attributes that correspond with the criteria.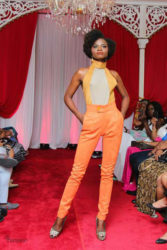 Contestant number four 'Miss Water Lily' is Ashanti Jasper who though having never competed in pageants before is not new to the catwalk. Ashanti, a model is attached to Storm Talented Agency spearheaded by Wendy Walcott. She's so far modelled for a Randy Madray Collection, in a fashion show for Denyse Grant Comes, in the 50th anniversary extravaganza and also a fashion show and tea party hosted by Derek Moore between 2015 and 2016. Ashanti is a third-year social work student at the University of Guyana and has also been employed at the university's library for the past ten years. She will celebrate her 30th birthday on the day of the pageant and says copping the title would make the perfect birthday present.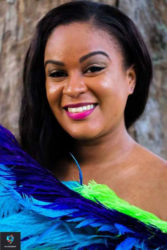 Aquila Rupan 'Miss Buxton Spice' and contestant number five hails from Georgetown. Rupan is currently a clerk at the St Joseph Mercy Hospital.
She hopes that in the near future she can pursue her doctorate in nursing. Aquila believes that she would best serve as Miss Mash Queen Guyana 2017 because she's culturally driven; exactly what Miss Mash should be. The twenty-year-old enjoys writing dramatic pieces, poetry and loves listening to all genres of music.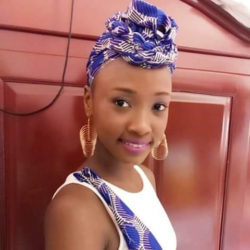 Nineteen-year-old Janeil Cumberbatch 'Miss Sapodilla Brown' is contestant number six. She revealed that this is her first pageant and she entered the pageant wanting have a new experience. Janeil plans on re-sitting CSEC this year to rewrite mathematics. She enjoys reading, singing, dancing and participating in sports.
The hosting of the Miss Mash Queen Guyana 2017 pageant marks a return of the event after an 11-year hiatus and is a Simpli Royal Production spearheaded by Pamela Dillon.
There was no prelude to the competition and all the ladies will go head to head on the pageant night. The queen will be chosen based on compound scores.
Miss Mash Queen Guyana 2017 is expected to one of the sassiest pageants Guyana has ever seen. Pageant begins at 20:00 hrs. Tickets cost: $1,000, $2,000 and $3,000.
Around the Web