At just minutes to midnight on Sunday, November 5, Cindyann Khan was crowned the new Miss Guyana Talented Teen, and Oshay Roberts the first ever Miss Princess Guyana before a large gathering at the Promenade Gardens.
Back on August 3, both pageants were launched by Director of Simpli Royal Pamela Dillon. They were originally to be held separately, but were later integrated. This was the first time that Pamela decided to have an open-air pageant, which she later said could have been excellent but would have to settle for a "good".
The event which was scheduled to begin at 4 pm, did not get underway until 6.50 pm, finally shushing the noisy and impatient audience. However, the playing of the National Anthem was the last thing that was heard clearly through the sound system. Almost everything that was said afterward through the mics was inaudible making it impossible for persons at the back to hear anything at all. This infuriated most of the parents of the contestants…..
To continue reading this article
Comments

One day she took all of her savings and ordered camera equipment, giving in to the pull of photography; she has not looked back since.

Eight gorgeous young women will vie for the inaugural Miss Teen Yarrowkabra crown on Saturday, November 25, at the Yarrowkabra Gym.

Last evening 18-year-old Vena Mookram would have flown the Guyana flag high on stage at the 67th Miss World pageant at the Sanya City Arena in Sanya, China.

Come tomorrow night at the Giftland Mall patrons would be treated to the 'Best of Nothing to Laugh About' which would comprise some of the best skits that show did over the last ten years since it entered the entertainment industry.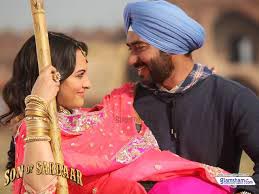 The Indian Cultural Centre this afternoon will be have on screen the 2012 comedy/thriller Son of Sardar at its Bel Air location and members of the public are invited to the free screening.