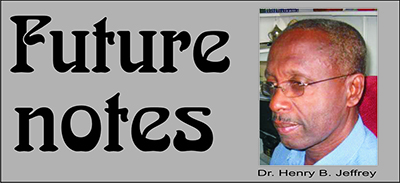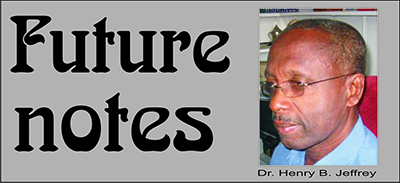 Former Attorney General Anil Nandlall claimed that 'With each passing day, the Constitution of Guyana becomes a greater obstacle to President David Granger. Almost every appointment of a constitutional nature produces a battle between the President and the constitution. These battles have made it demonstrably clear to the avid observer that President Granger has an uncanny intolerance for rules and the views, opinions and the input of others. These are the hallmark qualities of an authoritarian.' He said that President David Granger admires Forbes Burnham, who understood that the constitution should not be violated, that 'As a result, he realized very early that he could not function under the Westminster Constitution,' and that one reason for 'rigging the 1973 elections was to empower himself with sufficient votes in the National Assembly to change it. …. The 1980 Constitution was born and properly labeled the Burnham Constitution. It was under the PPP that changes were made to that constitution. Every single change was designed to democratize it, to devolve power away from the executive and to increase checks and balances against executive power, while at the same time augment civil liberties' (Unilateral judicial appointments by the President will be challenged. SN: 17/02/18).
Mr. Nandlall was referring specifically to ….
To continue reading this article
Comments

At the invitation of the Indian Action Committee, I attended a public symposium 'Reflection on the life and works of Dr.

If it is true that Mr. Nigel Williams, the editor in chief of the Guyana Chronicle, was 'taken aback' by the level of public concern that met his decision to discontinue the weekly columns of Dr.

Please excuse me if I am jaded by all the talk about our petroleum largesse and the good life it is supposed to deliver.

In his presentation to the 1979 congress of the People's National Congress,  Dr.

On 8th February 2018, the same day the Guyana International Petroleum Business Summit and Exhibition (GIPEX) began and the vice president of ExxonMobil, Lisa Waters, was playing up the need for world economic growth to help the poor, an article by Ted Nordhaus was published in the influential Foreign Affairs magazine entitled The Two-Degree Delusion: The Dangers of an Unrealistic Climate Change Target (FA: 08/02/18), in which he said something similar but suggested that social development  will be better achieved if we liberate fossil fuels and oil and gas in particular from the strictures placed upon them by the 2015 United Nations climate change conference in Paris.