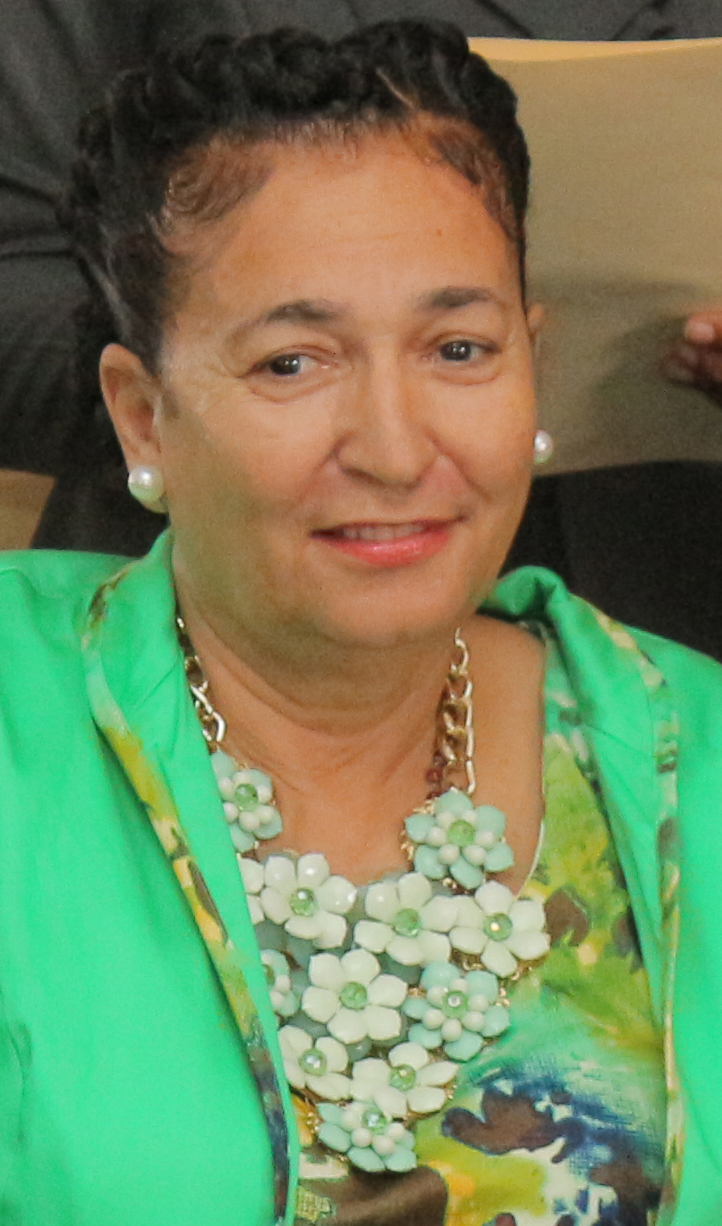 Mayor Patricia Chase-Green and Town Clerk Royston King appear to have run afoul of the People's National Congress/ Reform (PNCR), the largest party in the APNU+AFC coalition which could mean that their positions at the city  council could be under threat.
In a letter dated February 12, 2018 Minister of Communities Ronald Bulkan informed Chase-Green that concerns have been raised at the level of the Central Executive Committee (CEC) of the PNCR about her public conduct while members of the General Council have called for the removal of King from the post of Town Clerk because his conduct, deportment, and actions constitute an embarrassment to the administration. Chase-Green is also a member of the PNCR CEC.
Stabroek News understands that former PNCR leader Robert Corbin raised concerns about Chase-Green's public response to a letter received from Bulkan in January.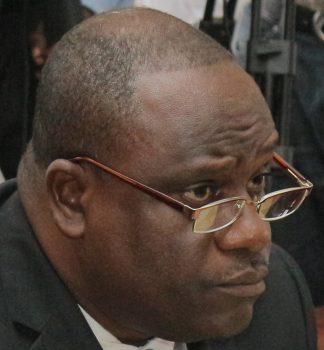 Chase-Green had accused the Minister of "meddling" and told reporters that "the minister cannot sit in Kingston and try to direct what happens [at council]."
These utterances the most recent letter notes "may be construed only as confrontational to the office and / or the person holding the office of the Minister of Communities"
Bulkan's letter which was copied to the Town Clerk as well as PNCR General Secretary Amna Ally and Vice-Chairperson Volda Lawrence states that members of the City Council have alleged that council property has been leased, sold or otherwise disposed of in the absence of decisions by Council to so do. Consequently Bulkan has called on Chase-Green to provide him "a complete list of all contracts, leases, sales, and any other transactions involving assets (real estate, equipment, etc) under the control of Council, between the date of assuming office in April 2016 to the present."
The Minister stressed that he is "concerned that the level of internal democracy exhibited by Council may fail to meet the minimum threshold required by Article 74 of the Constitution, and that expected by President David Granger as expressed in his remarks to Councillors on March 30,2017.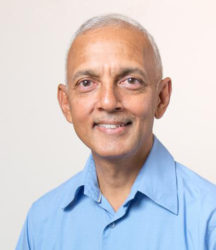 Granger had urged "leaders of Guyana's local democratic organs to emphasise the principles of representativeness, internal democracy and inclusiveness in the administration of their areas."
Speaking with Stabroek News last evening Bulkan explained that he has requested the specific information from the Mayor "to assist in determining the validity of claims of unilateral actions."
While he is yet to receive a response, he is concerned by the letter from the Deputy Mayor of Georgetown, Lionel Jaikarran  and that from former Deputy Mayor Sherod Duncan which along with the complaints received at the level of the party suggest that "internal democracy and citizen engagement is missing at the council."
"This is a grave breach," Bulkan explained.
Asked whether the Mayor has been provided a timeline in which to respond, Bulkan said no but indicated that there should not be a protracted delay in the response.
The Minister also would not specifically state whether a failure to provide an appropriate respond could lead to the PNCR refusing to support a third mayoral term for Chase-Green.
"The arena is pregnant with dynamics. The Party however is concerned with efficiency and effectiveness in delivering on a well-managed city," he said in response to the previous query.
Bulkan's reference to a PNCR meeting while corresponding with Chase-Green in his capacity as Minister of Communities will raise questions about the blurring of party and government responsibilities.
In his letter to Chase-Green, Bulkan made specific reference to a letter captioned, 'Town Clerk's appeal, destruction of park not sanctioned by full council' published in the February 4 edition of Stabroek News. In this letter Deputy Mayor Jaikaran wrote that he was unaware that the Town Clerk had decided to appeal a court order preventing council from using Bel Air Park for housing.
Jaikaran also noted that he was surprised about the decision to the use the Bel Air Park for housing, as it too was never decided nor even discussed by Council.
I intend
A similar letter headlined "I intend to move a vote of no confidence against the Town Clerk" was published in yesterday edition of Stabroek News. In this letter former Deputy Mayor Duncan writes that "The council is no longer in charge at City Hall; the Town Clerk is in full command. The things which should occupy our attention: the President's brilliant vision for capital towns as engines of growth for their regions, the Sustainable Urban Transport Project for Georgetown, the National Integrated Solid Waste Management Strategy and allied projects never find their way into council discussions."
Duncan took umbrage to a declaration by King at Monday's statutory meeting that legal proceedings, specifically the proceedings surrounding the Bel Air Park, were an 'Administrative Matter" on which he did not need to report to council.
King argued during that meeting that he had only informed council "in passing" that he would be seeking legal advice on the court's ruling.
"In passing I said to council that matter will be sent to our attorney for their advice that is a matter for administration. Check all our records there is no precedent where I had to bring back a matter here before proceeding legally that is the responsibility of the Town Clerk," King declared at the meeting.
This response incensed Duncan as well as Councillors Alfred Mentore, Andrea Marks and Ron Persaud who vociferously argued against such a declaration.
Duncan told Stabroek News yesterday that King's behaviour and the consistent intervention of Central Government says that the wrong person is at the helm.
"The fact that King's actions consistently usurp the authority of the Council without that authority being delegated to him and his actions being burdensome on the people whose problems and concerns we are supposed to be mitigating and not adding to are what have led me to this action," he explained.
He noted that he is also considering taking a petition to the recently constituted Local Government Commission (LGC)
"The LGC is a consideration for me because sadly the man who the motion is against has to put it on the agenda for Statutory. So I'm not ruling out orchestrated delaying tactics," the councillor explained.
Duncan noted that the motion which he is presently drafting should be finished well in time to meet the 72-hour deadline before the next statutory meeting on February 27, 2018 providing he is able to secure a co-sponsor.
When Stabroek News asked Bulkan whether Duncan an AFC councillor could look to the ranks of the APNU for this support he noted that he could not say.
"It may be that the Party will not intervene and allow councillors to make their own determination," he explained.
Around the Web