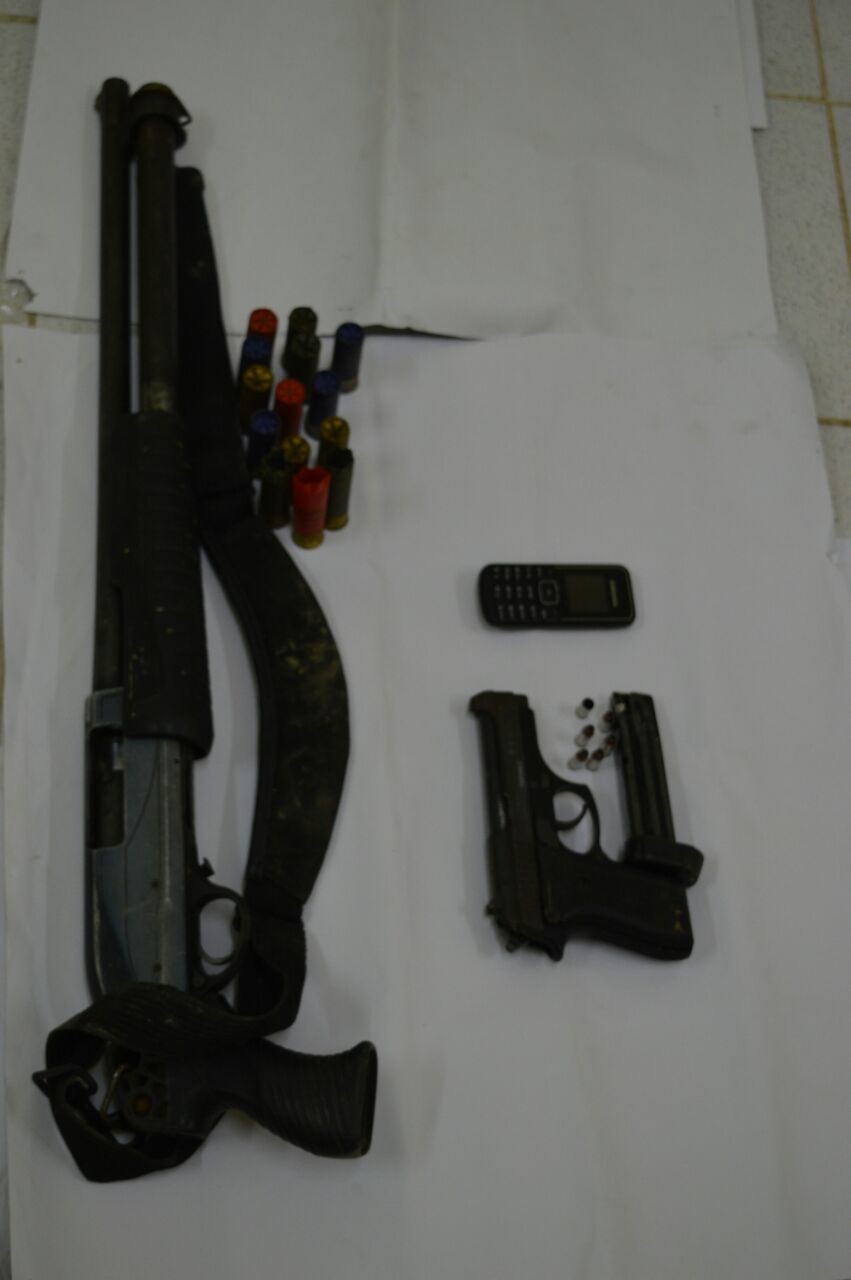 The police say that two bandits were killed in a shootout with law enforcers today after a raid on a ranch in the Berbice River.
Dead are Indarjit 'Danny' Sham, 37, of Betsy Ground Village ,East Canje and Amar 'Punk' Bissoon, 21, of Adelphi Settlement, East Canje. The bodies are presently at the Arokium Funeral Home awaiting a post-mortem.
A release from the police tonight said that an investigation has revealed that about 5 this  morning, six male suspects, two of whom were armed with guns, went to a ranch house at Potocco Creek, Berbice River, held three male labourers at gunpoint and stole livestock and other items which they subsequently loaded on a boat and escaped:
Police say that they stole twenty-three sheep, fifteen ducks, a solar panel, a radio, a quantity of rope, and other valuables; property of a 50-year-old businessman of Vryheid, West Canje,Berbice.
Shortly after the robbery, the police were informed and a team commanded by a Senior Detective acting on intelligence, intercepted a boat with the two suspects who are in custody, in the Berbice River. Based on further information, the ranks proceeded to a location where the robbery allegedly occurred and found all of the animals  with their legs bound and the other stolen property loaded inside of a camouflaged aluminum boat.
Soon after the lawmen disembarked their boat, the police say that they were confronted by the now dead men who discharged several rounds at them. The police say that the officers quickly adopted tactical positions, returned fire and fatally wounded the men.
A twelve-gauge pump action shotgun, a .32 pistol, eleven live cartridges, and five live.32 rounds were found in possession of the bandits. Also three spent cartridges and a .32 spent shell were retrieved at the scene.
Investigators are making efforts to apprehend the other suspects.
Around the Web