Former Head of the Special Weapons and Tactics (SWAT) Unit, Motie Dookie who is accused of smuggling 30 cases of whisky will now only face disciplinary charges as the driver of the minibus in which the discovery was made has since taken full responsibly for the act.
Stabroek News was told that this aspect of the matter is being dealt with by the Guyana Revenue Authority (GRA).
However, as it relates to Dookie, a reliable source related to this newspaper that he is likely to be charged with breach of discipline under the Police Discipline Act, Chapter 17:01.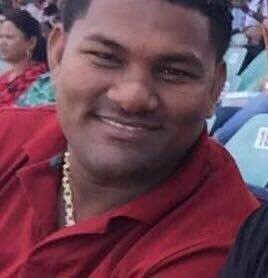 At the time of the discovery, Dookie was on duty but failed to seek  permission from his commanding officer to leave his location.
Dookie proceeded on his annual leave during mid-January and has not yet returned. It is unclear when he will.
Numerous efforts to contact the Crime Chief Paul Williams for a comment on the investigation proved futile.
Dookie was travelling in a minibus along the Whim Public Road, Corentyne, on December 30th, last year when it was stopped by a police anti-crime patrol and the 30 cases of whisky were found aboard.
At the time, Dookie and the driver of the minibus were the only occupants of the vehicle.
The police have said that Dookie, a Deputy Superintendent, indicated that 10 cases of whisky were in the minibus and they were to be used for a party. However, a search of the minibus revealed the 30 cases, which were all seized.
The investigation into the matter was completed and the file was sent for legal advice.
Following the discovery, Dookie was relieved of his duties as the commander of the SWAT Unit and was temporarily transferred to the force's Strategic Planning Unit. Minister of Public Security Khemraj Ramjattan has publicly said that Dookie should be dismissed from the force for misconduct.
"This is a very serious offence, committed by a senior member of the force. Dookie has violated the principles and integrity of the police force… we cannot have rogue elements like him in the force… elements like him do damage to the force," he had told Stabroek News.
Meanwhile, the then and now Acting Commissioner of Police David Ramnarine had emphasised that at the time of his arrest Dookie was acting on his own accord. "That night, I contacted his commanding officer and I was assured that that officer was on his own. He was on his own, doing his own thing, doing whatever he was doing," Ramnarine had said.
Around the Web