ExxonMobil says it won't seek to recover the US$18m signing bonus it paid to Guyana.
The US oil company made the declaration on its Facebook page.
The declaration comes after concerns were raised that the cost recovery provisions in the controversial 2016 Production Sharing Agreement could pave the way for ExxonMobil to seek to recover the US$18m.
Under the agreement, ExxonMobil could claim up to 75% per annum of oil production to recompense for its investment and costs.
The signing bonus was a major feature of the 2016 agreement which enabled ExxonMobil to gain a longer exploration period.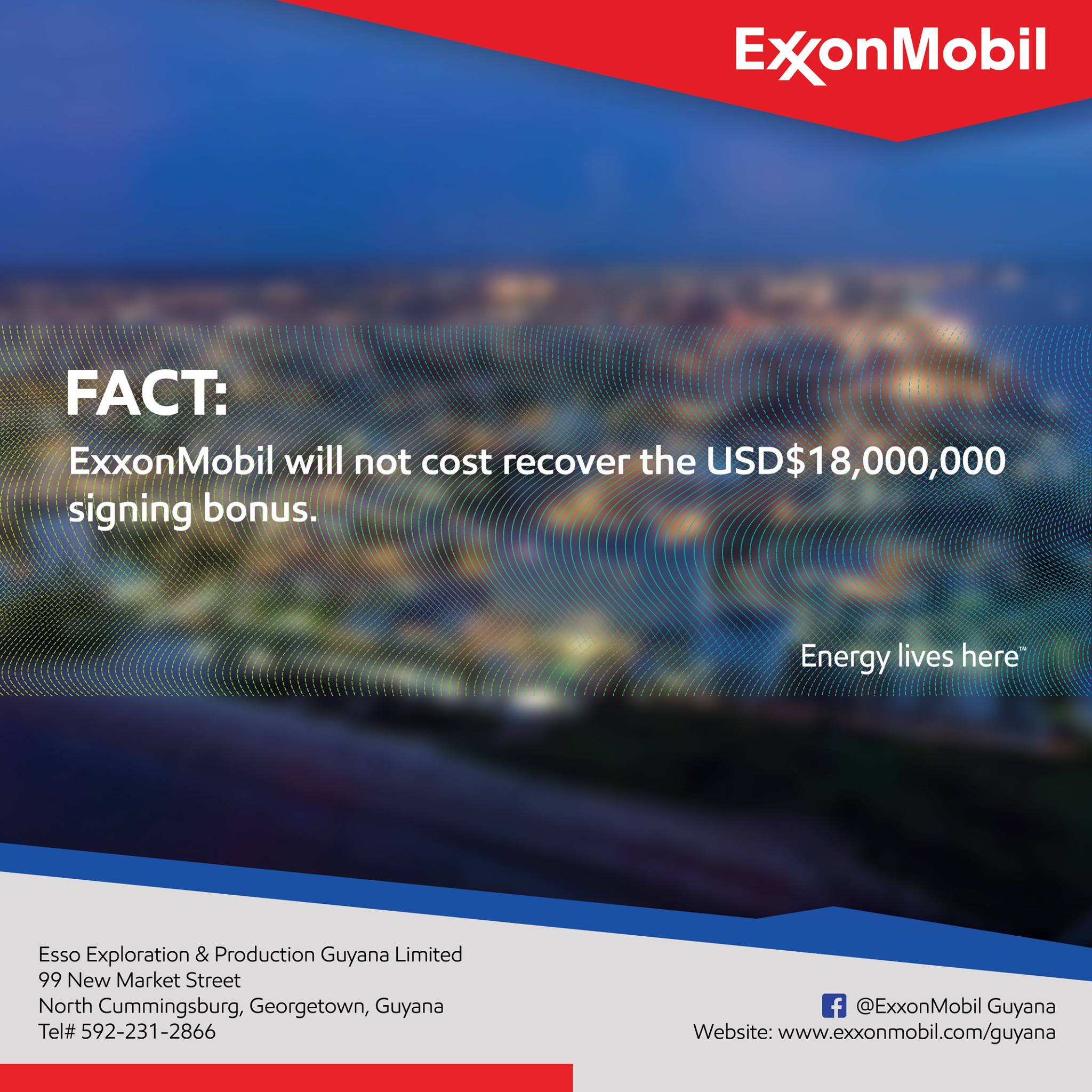 Around the Web