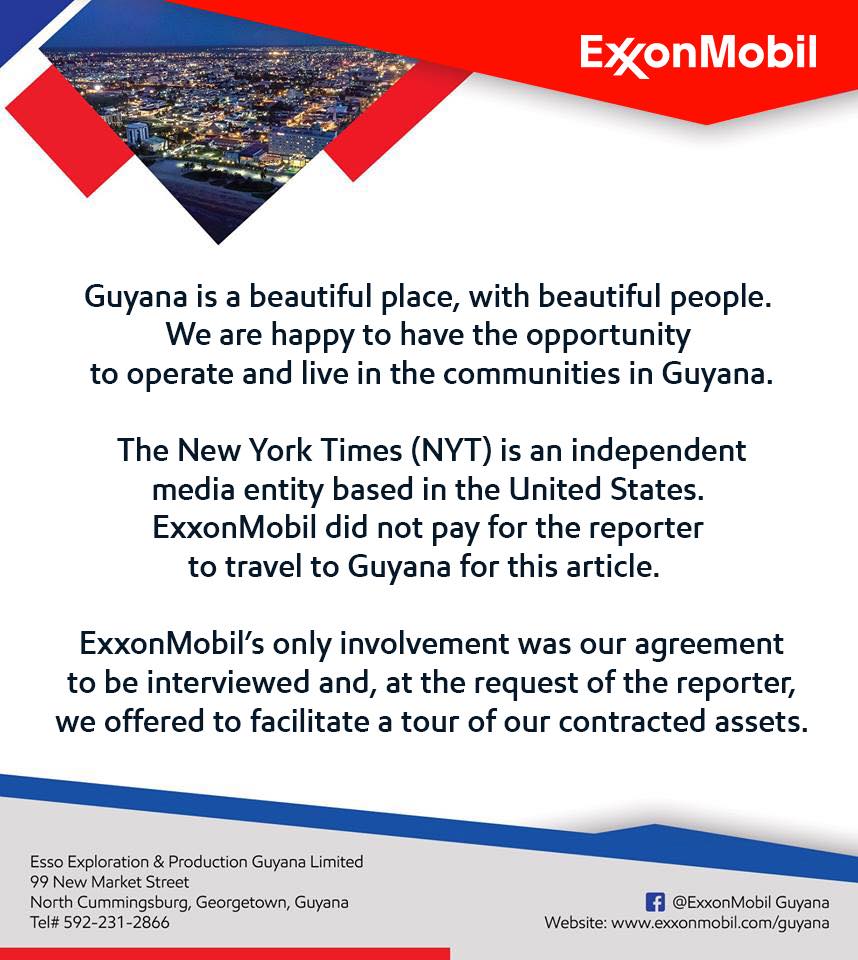 ExxonMobil today denied funding the trip here of a New York Times (NYT) reporter whose piece on Guyana's oil prospects has been seen as derogatory of Guyanese particularly as it relates to social conditions.
Clifford Krauss's piece entitled the $20 Billion Question for Guyana has attracted scathing comments on social media. 
In a statement on its Facebook page today, ExxonMobil said 'Guyana is a beautiful place, with beautiful people.
We are happy to have the opportunity to operate and live in the communities in Guyana.
The New York Times (NYT) is an independent media entity based in the United States. ExxonMobil did not pay for the reporter to travel to Guyana for this article.
ExxonMobil's only involvement was our agreement to be interviewed and, at the request of the reporter, we offered to facilitate a tour of our contracted assets", the statement said.
Around the Web