(Trinidad Guardian) Madame Justice Paula-Mae Weekes is likely to become the country's first female President.
Weekes was named yesterday as the Government's presidential nominee at a press conference by Minister in the Office of the Prime Minister Stuart Young, following a brief meeting with Opposition Leader Kamla Persad-Bissessar at the Diplomatic Centre, St Ann's, to discuss the nominations for the election of a new President.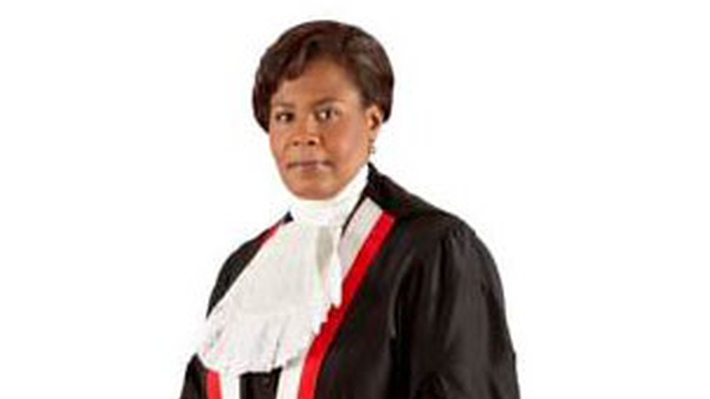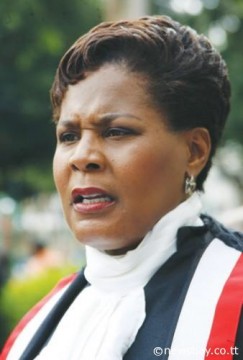 While Young described the meeting between both sides as "productive" he stated that Persad-Bissessar's reaction to Weekes being named as their choice was "positive, buoyant and welcomed."
However, Persad-Bissessar opted not to put forward a choice of nominee, but can do so before Monday's (January 8) 4 pm submission deadline.
The election is set for January 19 by the Electoral College.
Young said the nomination form which would have 14 "signatures for proposals will be delivered to the Speaker" on Monday at 4 pm.
In fielding questions from the media, Young when asked how Government felt in selecting Weekes who might become the country's first female President, Young confidently replied "yes, Justice Paula Mae Weekes will be the first female President of the Republic of T&T. The first female President…absolutely! We are hoping it would be a unanimous and unopposed process."
Based on his response, Young was told that whether the Opposition brings a nominee or not, Weekes will become the country's next President based on the Government's majority vote in the Electoral College and if they were looking at Constitutional reform.
"Not at this time and not with respect to this process," Young replied.
If there is an unopposed nominee, Young said the person is confirmed as the country's highest office holder.
Young thanked outgoing President Anthony Carmona, whose term ends on March 18 for his services.
He said the country was now "looking to moving forward" when asked if Carmona was considered for a second term.
Young said the PM informed Persad-Bissessar that they will leave some spaces available on the nomination form "for the Opposition elected members, including the Leader of Opposition to sign in a cooperative manner with the Government elected members who will sign it after the Prime Minister signs it."
The Opposition or any 12 elected members of the House of Representatives can put in their nomination forms.
Then the Electoral College which is made up of all the elected members of Parliament and Senate will meet to take a vote.
Asked if the PNM had looked at other candidates apart from Weekes, Young said she was their sole choice based on her qualifications, availability and competence.
Young shared the view with Persad-Bissessar that the next President should not be a mouthpiece and puppet.
A press release sent by Persad-Bissessar following the meeting, which she described as "cordial and productive" stated that "the Opposition is keen on working with the Government to move this process forward in the interest of the citizens."
Comments

SANTIAGO, (Reuters) – Pope Francis publicly expressed "pain and shame" yesterday over the rape and molestation of children by priests in Chile and later listened, prayed and cried at a private meeting with victims.
CARACAS,  (Reuters) – Rogue Venezuelan helicopter pilot Oscar Perez was killed in a police operation on Monday along with six other anti-government militants, the interior minister said yesterday, spurring opposition complaints of human rights violations.

(Trinidad Express) An Arima man was shot dead in his home on Monday night.

CARACAS, (Reuters) – Venezuelan authorities yesterday arrested five members of a "terrorist cell" linked to self-proclaimed rogue Venezuelan helicopter pilot Oscar Perez, and killed several other militants during a shootout in a poor area outside Caracas.
BRUSSELS, (Reuters) – European Union officials have proposed removing eight jurisdictions from the blacklist of tax havens the bloc adopted in December, in what critics may see as a blow to its campaign against tax avoidance.