(Trinidad Guardian) Former prime minister Basdeo Panday yesterday identified "corruption, waste and mismanagement" as the main problems that have been existing in the Police Service for decades.
This was what Panday told a Joint Select Committee on National Security chaired by Fitzgerald Hinds as they examined the report into the T&T Manpower Audit Committee, set up by Prof Ramesh Deosaran.
The report has identified a number of challenges in the Police Service
Giving his take on the report, Panday said National Security Minister Edmund Dillon is the general manager of the Police Service so he must manage, as the ultimate responsibility of tackling crime rests on his shoulders.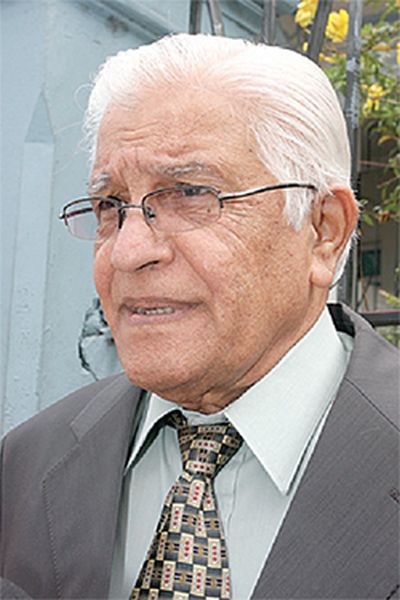 Having served as national security minister, Panday said he took charge by calling all his heads of departments that dealt with crime on a weekly basis and asked them for their suggestions to address crime and murders.
"Those who were not performing would have to admit before their colleagues that they were non- performers and nobody likes being humiliated in front of their colleagues."
Instead of using the big stick approach, Panday said he used a management technique to get the job done as it worked "like a charm" which resulted in murders and crimes dropping to its lowest in 20 plus years, under his tenure.
Panday said the Police Service was putting the cart before the horse, as they needed to first look at systems and then find personnel.
He said as far as what he saw the managers in the service were not managing.
"The whole system is corrupt. I don't blame the people. I blame the system. And the present political system does not allow for control. You need fundamental change. We have a political system in the last six years we can't even appoint a police commissioner."
This, he said has got to change to make people accountable.
He said the report shies away from identifying problems in the Police Services stating that he became shocked after reading it.
In this day and age, Panday said police officers were afraid to use technology to advance their training.
Stating that T&T's police officers are among the highest per capita in the world, yet there was a shortage of drivers to respond to reports.
Member Prakash Ramadhar asked Panday to name two things, apart from Constitutional Reform that he would recommend to bring about accountability within the Police Service, buy Panday said he can't think of any.
Around the Web