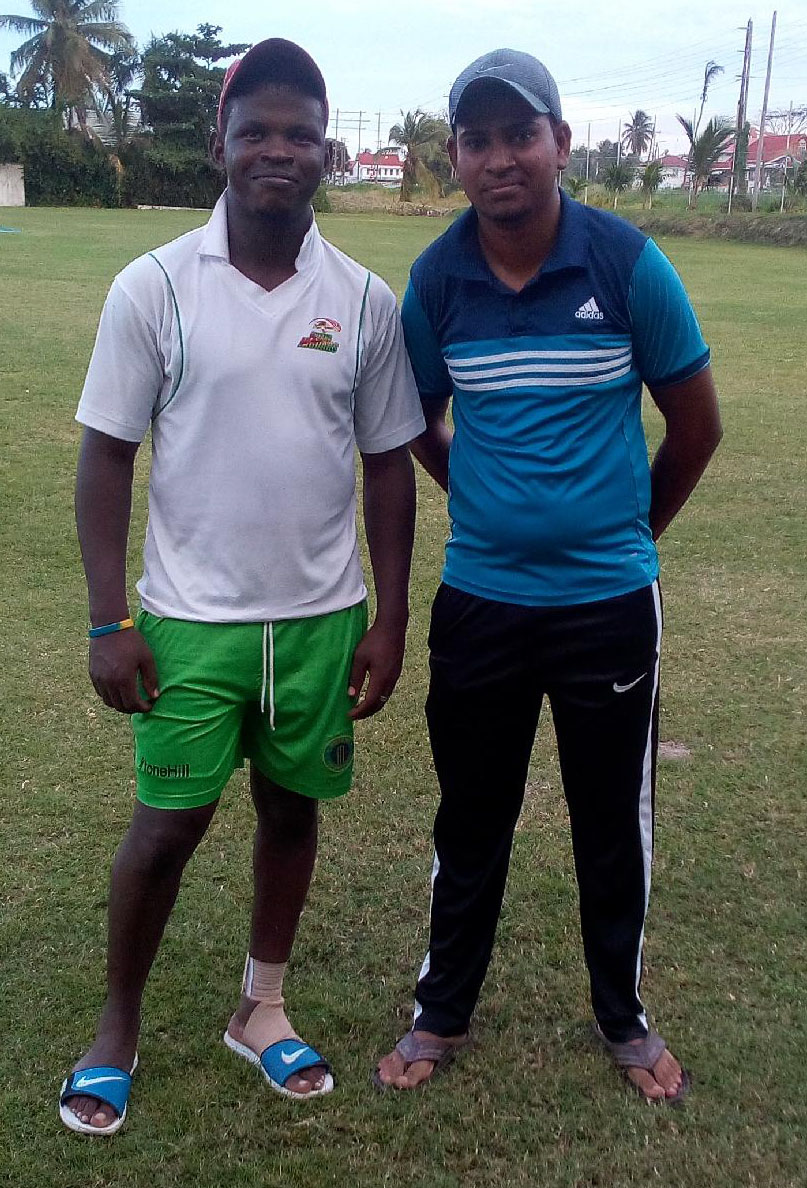 Noble House Seafood Second Division
Transport Sports Club finished day one of the Noble House Seafood Second Division 2-day cricket tournament on 139 without loss, trailing Everest by just 61 runs.
Playing at the Gandhi Youth Organization (GYO) ground, Woolford Avenue yesterday, Everest, batting first, failed to capitalize on a good start as they crumbled from 153-3 to 199 all out.
Usardiva Balgobin was the first to fall after scoring just eight, but an 87 run second wicket partnership between Rishi Hiralall (42) and Dwayne Adams led Everest's recovery. When Hiralall fell, Zachary Motoo soon followed for a duck.
Riyad Sattaur provided good company for Adams, who coasted to 72, his highest score of 2018, but once Adams fell, the collapse was triggered. With Sattaur getting 27, and Khemraj Ramdeen 37, it was all fun and games for the Transport bowlers who only had to deliver 50 overs.
Kevon Anderson bagged 4-57, while Azeem Azeez bowled well for his returns of 3-15.
In reply, Everest were unable to remove the Transport openers, Sunil Singh and Charwayne McPherson. Singh blasted 11 fours and one six, on his way to a quick 70, while McPherson slammed nine fours and one six, to finish the day on 58.
The second division clash between GCC and DCC at Bourda was washed out, but barring no further rain, play is expected to commence today.
Around the Web