Minister of Social Cohesion with responsibility for Culture, Youth and Sport, Dr. George Norton yesterday praised the Guyana Amateur Swimming Association (GASA) for hosting an intermediate coaching clinic which commences today citing the importance of coaches and officials doing their part to tap into the potential of local athletes.
"I must commend the Guyana Amateur Swimming Association for being dedicated to hosting these coaching clinics. I believe that Guyanese athletes have great potential and, with the improved guidance and training from their coaches, we can achieve great things," Dr. Norton said.
The intermediate coaching clinic gets underway this morning at the National Aquatic Centre and ends Sunday.
The clinic will be conducted by Fabio Toro, a Colombian national coach, who was selected by FINA, the international swimming body, to conduct the clinic in Guyana.
Coaches from Suriname, who arrived yesterday, will also participate in the clinic.
The swimming association is aiming to facilitate the development of swimming in Guyana and, according to GASA president, Ivan Persaud, they are hoping to achieve this by hosting three clinics.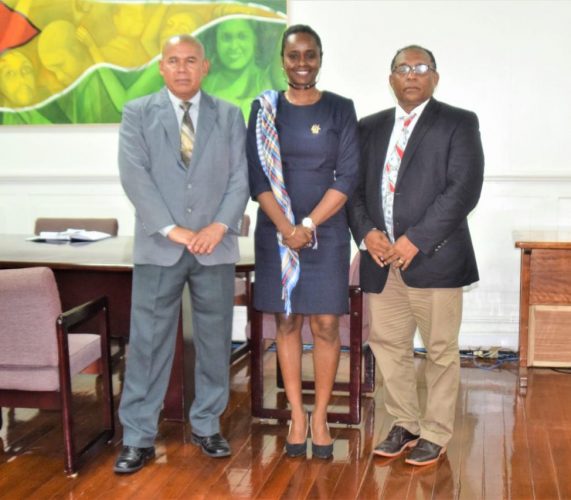 Dr. Norton said he wanted to urge the local coaches to make use of the opportunities to learn from Toro what they can. "I want to see our coaches fully grasping all that comes out from these sessions so that they can better themselves and all the athletes that depend on them for direction and leadership. Mr. Toro is an esteemed coach and we are very fortunate to have him assist us," he added.
He also expressed his appreciation to the international swimming body, FINA, for their continued support to Guyana over the years pointing out that the clinic would not have been possible without their assistance.
Around the Web