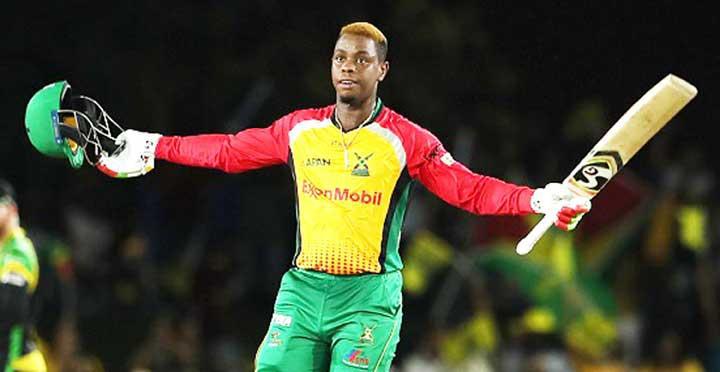 Shimron Hetmyer's transformation from being the West Indies U-19 World Cup winning captain to one of the most dependable and sought after batsman in the world is complete.
The young man, who turned 22-years-old on Boxing Day, says 2018 is the best year of his life so far.
Returning from almost an entire year of travelling, Stabroek Sports caught up with the dynamic, left-handed batsman at his home in Cumberland, Berbice, where he reflected on the past year.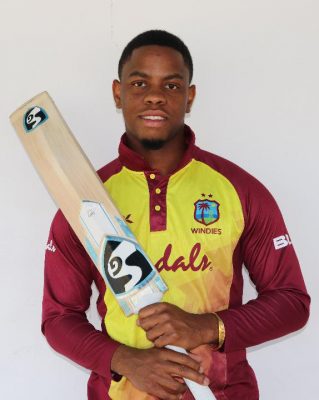 "I would say for me 2018 was a fantastic year for me in all formats. I didn't get a hundred that I actually wanted in test cricket but I got a few scores, a couple of fifties and stuff like that," Hetmyer said in an exclusive interview with this newspaper.
His prolific run in One-Day Internationals, saw him scoring three centuries in the year.
"In One Day cricket I would say is probably one of my best years in cricket so far and so far a fantastic start to my international career as well," he declared.
"It is just in T20I cricket I didn't have that much of a long stint at the crease but I think it is just a work in progress to convert in all three formats and it's not really easy playing all three formats.
"If it's a long tour I would say it is a bit strenuous on the body but all in all it was a fantastic year."
Looking at the domestic season, Hetmyer finished as the leading run-getter for the Guyana Amazon Warriors and was third overall with 440 runs, including one century and two half-centuries.
On the West Indies tour of India, he blasted 106 and 94 in the first two matches of the One-Day series. That tour, Hetmyer recalled, was the highlight of his year.
"After playing the test series and I didn't really get anything, I was kind of down and then I had people behind me backing me saying don't worry it's just a few games and I could bounce back from it and I came into the One-Day series with a clear mind and I got a few scores to start the series so for me it was that series being the highlight."
Now, after shooting up the International Cricket Council's rankings, the man from Young Warriors Cricket Club, is being viewed as the leader with the bat of a struggling West Indies team who often look to him to do the bulk of the scoring. This is something he says he has not really paid much mind to it but has heard people talking about the senior players in the team.
"I just try to play my game as much as possible and do what I do best and that is scoring runs and if that is the case and I am being labelled as the dependable batsman to revive West Indies then I try to take it as deep as possible and bring back West Indies to the top of the world."
Being among the big names has not dampened the enigma of the Cumberland native but rather fuelled his passion to do well.
"After watching these guys on television one time, always wanting to play with them and against them and to play with them is a very heartfelt feeling and then to actually play with them and win is even better," he said.
Hetmyer based his success on hard work and dedication coupled with good support, noting "Without the people behind you it is a bit more difficult to get on top and be successful."
Now, heading to Royal Challengers Bangalore for the 2019 Indian Premier League, Hetmyer pointed out that the move is actually a dream come through for him.
"RCB is one of my favourite teams I would say, and I am really looking forward to going to India and playing with them and representing them as best as I can."
He stated RCB has some of the best players in International cricket, something that he wishes to capitalize on and gain as much knowledge as he possibly can from them as well as "rubbing shoulders with probably two of the best batsmen in the world in AB de Villiers and Virat Kholi," Hetmyer said cricket at the international level is a bit more challenging with the bowlers being much smarter and the skill level in every area being higher which forces a player to "up his game."
 Hetmyer, who is fond of helping young players develop as much as he can especially at the Young Warriors Cricket Club, has revealed his secret to doing well and said he hopes some of the up-and-coming players can adapt and do well.
"Everything I do, I do aggressively from training to batting to fielding, I am always looking to improve my game and fitness as well as set goals that you want to achieve."
Around the Web