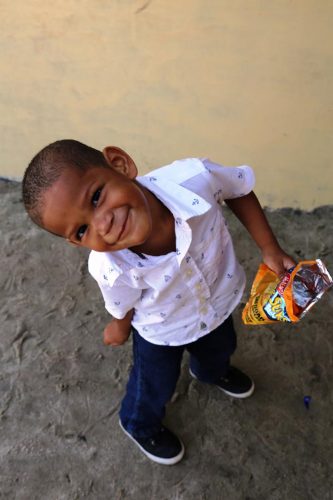 Story and photos
Richmond Village on the Essequibo Coast is 40 minutes away from Anna Regina and approximately 37 kilometres from the Supenaam jetty. Richmond is a relatively large two-phase village with the first part being the village proper and the second section, the Richmond Housing Scheme. I met with persons from the first half of Richmond.
While gazing and taking it all in, a monkey swinging from a tree caught my attention as it climbed then hurried down the tree to swing again; at one point, it stopped to peer down at me between the branches.
Nankishore Maniram answered my call and struggled downstairs slowed by a foot injury. Now 67 years old he spends his days at home since he's a pensioner but some years ago, he moved easily around his yard where he worked as a mechanic and auto repairman…..
To continue reading this article
Comments

Story and photos by Bebi Oosman Bengal Village located on the Corentyne in Berbice used to be home to hundreds of Guyanese, however, migration to foreign lands has seen the numbers greatly diminished.

Voorzigtigheid was what it was once called, today it's known as Jonestown, a sprawling village situated at Mahaica some 37.5 kilometres from the city tucked between Hand-en-Veldt and the vegetation leading to the Atlantic Ocean.

Buck Hill, in Wismar, Linden, is a haven for its more than 100 residents—including a large percentage of children.

Photo by Joanna dhanraj Rising Sun is a tiny, sleepy West Coast Berbice village, approximately 76 kilometres from Georgetown; there are less than a dozen families residing there.

Vilvoorden, Essequibo Coast is a small community of just more than 100 people, approximately nine kilometres from the Supenaam Jetty and between Middlesex and Fairfield.