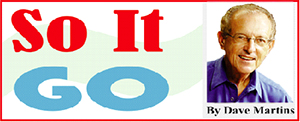 There are two slants to this missive today.  The first is that over the years, starting with when I lived in Grand Cayman, I have developed a very productive connection, mostly by frequent email, with some pivotal persons in the Caribbean which has made for some interesting exchanges over time.  These connections arose from my musical life, and while some of them are not well known, they all have this quality of insight and curiosity on a range of subjects which leads to much education or awareness for me.  Just this past week, one of the famous ones – former West Indies cricketer Deryck Murray – sent me his response to the latest West Indies cricket stumble in the New Zealand series. For the younger reader, my Guyanese cricket archivist Reds Perreira, reminded me that Deryck joined the West Indies team in the time of Frankie Worrell at age 20 (wicket-keeper/batsman), was part of that brigade for some 17 years and actually was later Captain during one match in Australia when then  Captain Clive Lloyd had a knee problem.  Deryck's comment to me re the current team was, two words: "Ah shame."  Typical of the man I know; no mincing of words; strong feelings.
The second slant, and the larger part, is that I had been in the process of writing a column on the urgent need for critical comment on social issues in Guyana, and Deryck's choice of the words, "Ah shame", although spoken about cricket, struck me instantly as something we should be proclaiming in Guyana, across the various stages available to us, for the various vexing matters we face.  A further nudge in this area, came on Thursday night, over dinner at a friend's house, where, in the inevitable conversations about current concerns, he paused in the course of a comment and said, "It seems to me that we have become numb to these things in Guyana; we accept them as simply how it is."  His observation, which caused a lull in the conversation around the table, struck me a good example of something of which we should be "ashamed", to borrow Deryck's word, but which continues…..
To continue reading this article
Comments

Anywhere we live, mankind has pressing issues to deal with – it's not just Guyana – and everywhere as well, there are bright spots in the gloom. 

Hardly a week goes by without my hearing from some adult person, sometimes several, about the state of our popular music. 

By now you may have noticed that I am a dialect man.  I'm not sure when that emerged, but it could well have been at university in Canada where, in a linguistics class, the value of our dialect first hit home. 

Amid the various discussions of the diverse factors in play, the fundamental piece in mainstream Caribbean tourism is blue water and white sand; traverse the span as I have, from Puerto Rico in the north to tiny Bequia in the south, one will see that, and it is an understandable pull. 

Born and raised in Guyana, and coming back every year as a visitor since 1968, I assumed I knew the country well.