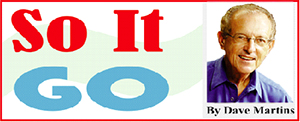 There are two slants to this missive today.  The first is that over the years, starting with when I lived in Grand Cayman, I have developed a very productive connection, mostly by frequent email, with some pivotal persons in the Caribbean which has made for some interesting exchanges over time.  These connections arose from my musical life, and while some of them are not well known, they all have this quality of insight and curiosity on a range of subjects which leads to much education or awareness for me.  Just this past week, one of the famous ones – former West Indies cricketer Deryck Murray – sent me his response to the latest West Indies cricket stumble in the New Zealand series. For the younger reader, my Guyanese cricket archivist Reds Perreira, reminded me that Deryck joined the West Indies team in the time of Frankie Worrell at age 20 (wicket-keeper/batsman), was part of that brigade for some 17 years and actually was later Captain during one match in Australia when then  Captain Clive Lloyd had a knee problem.  Deryck's comment to me re the current team was, two words: "Ah shame."  Typical of the man I know; no mincing of words; strong feelings.
The second slant, and the larger part, is that I had been in the process of writing a column on the urgent need for critical comment on social issues in Guyana, and Deryck's choice of the words, "Ah shame", although spoken about cricket, struck me instantly as something we should be proclaiming in Guyana, across the various stages available to us, for the various vexing matters we face.  A further nudge in this area, came on Thursday night, over dinner at a friend's house, where, in the inevitable conversations about current concerns, he paused in the course of a comment and said, "It seems to me that we have become numb to these things in Guyana; we accept them as simply how it is."  His observation, which caused a lull in the conversation around the table, struck me a good example of something of which we should be "ashamed", to borrow Deryck's word, but which continues.
I have made this point before, but I feel that my dinner host's summation applies to many issues in this country calling for the same reaction in us – one of shame – on the assumption that that feeling will then propel some public call for change.  I frankly find it ironic that now on social media, we are frequently being told, by one behaviour expert or another, that we should "refrain from being critical" in the interest of comity in relationships both private and public.  I see the opposite.  Guyana, in my opinion, and the dinner host's musing confirms it, is suffering from a severe lack of critical comment, from the common citizenry, on vexing issues in the society.  To be fair to the people we choose to rule us, they need to hear from us what our concerns are. If we have in fact become 'numb' and silent, as my friend put it, what is there to guide our leaders?  Guyana needs more voices, speaking out.  For us to rise out of these doldrums, we have to get to the stage where Deryck Murray is on cricket – being ashamed of our miasma.  Until we feel it so strongly that we are propelled to stand up and speak out for action, as the current University of Guyana's VC Dr Ivelaw Griffith is firmly doing, the irregularities around us will continue.  Change can come, but with the attitudes ingrained in the status quo it will come only if we speak up in numbers and demand it.  As long as the old ways are made to feel comfortable, as it seems to be now, they will stay as they are.  We don't change when we're comfortable.
In that context, I'm extending the point of 'Progenitors', made in a previous column, to raise a shout for the ones who are reacting to the shame – Christopher Ram with the initial information on the Exxon bonus; Freddie Kissoon's concern about the random police spot checks; Adam Harris in his probing 'Dem Boys She' comments, and, in particular, the recent 'Person of the Year 2017' selection of Marcel Gaskin in Kaieteur News; in the interest of brevity, I'm quoting directly from the Peeping Tom column on it.
"Marcel Gaskin approached the court for certain declarations relating to the controversy over the rejection of the first two lists submitted by the Leader of the Opposition from which the President was required to choose a Chairperson of GECOM. After the President rejected the first two lists, this civil society activist approached the court asking for declaration as to whether the list must include a judge, a former judge or someone qualified to be a judge; whether the President is required to give reasons for rejecting each of the six names as unacceptable; whether the President is obliged to select a person from the six names, unless he has determine that none are fit and proper; and whether the finding that one or more of the persons on the list are not fit and proper renders the entire list as unacceptable.
"Marcel Gaskin sought declarations from the Court on these questions. Though, the declarations which were made by the Court did not prevent the President from arbitrarily appointing a Chairman from outside of the list, which many suspected was the original intention all along, the approach to the courts by Gaskin showed that citizens can play a role in helping to resolve political controversies. His actions also led to increased confidence in the judiciary as the ultimate arbiter of constitutional questions. The Peeping Tom's choice for 'Person of the Year', goes to a man who has demonstrated the powerful role which ordinary citizens can play in society and make a difference. They can force the mighty and powerful to retreat from entrenched and unlawful positions."
The folks who think we need to be less critical should think again; all the evidence suggests we need more of that approach, not less, to get us out of our seemingly numb state.
Comments

Some time in the near future I will be doing a session with arts students at the University of Guyana (as part of my Artist in Residence work with UG) as well as a Moray House talk, sometime in May, on being an artist.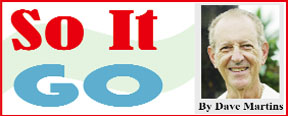 From a youth with an interest in reading I was often struck by the confidence with which persons would express a thought or a position on something that sounded impressive at first but, on reflection, proved to be simplistic, if not downright wrong.

Following two recent columns in this space touching on the decline of calypso as popular music, I have heard from several readers in some very interesting exchanges on this subject.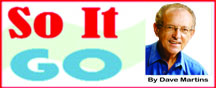 If you pay attention to random things you hear, you soon become aware of the very uncommon intelligence of the common people.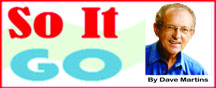 As a voracious reader going back to my school days at Saints (Stanley Greaves had introduced me to the British Council Library to my delight), I remember once being struck by a comment from then US President John Kennedy which went something like this: "Mankind has two things he can draw on to deal with life's many problems: one is God and the other one is sense of humour.