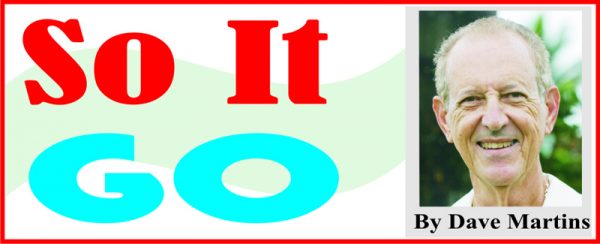 In front, Christmas music on the radio and in the stores – I'm not big on that. Okay, some of the songs – O Holy Night, I'll be Home for Christmas – I appreciate as good music, strong ideas, well developed, but when we get into the North American material with songs drawn from that culture, with all the wintry images, I gone out.  I lived in Toronto for 22 years and I never got into  the Christmas music in that culture.  Jingle Bells and Dashing Through the Snow, Rudolph the Red Nosed Reindeer, O Christmas Tree – those were aspects of Christmas that didn't connect with me.   I had come to manhood in West Demerara, I had never seen a chestnut until I moved to Toronto and saw the sidewalk vendors during Christmas; I didn't know what a one-horse open sleigh was.
The topics in most Christmas songs, I found banal, and the songs themselves had a tinsely flavour running through them minus the pulsating drum track and heavy bass prominent in Caribbean music. 
Mind you, I saw the popularity of the form, and as a musician I tried my hand at it, but there was very little there capturing me. It was a music largely for a North American culture; I kept looking around and listening for Caribbean music reflecting our Christmas and didn't find much. 
Eventually I wrote a song about the birth of Jesus, called Bethlehem, and Tradewinds recorded it, but other than the beat there was nothing Caribbean about it; it didn't reflect the West Indian culture.  So, finally, about 12 years ago, living in Cayman, and hearing again on the radio about "dashing through the snow" and "Jingle Bells", and seeing young Caymanians singing the stuff, I decided, "Okay, that does it."  I closed the door in my house in Grand Cayman, took the phone off the hook, and in one afternoon, irritated by "Chestnuts Roasting on an Open Fire", I wrote a Christmas song for me and mine and did it in a show there.  I never got around to recording it (after all it was a seasonal song, narrow market) but I do it in shows (I did it here recently at a UG show and one for Marian Academy) and I will record it soon but not in time for Christmas, so here's an advance peep at the lyrics:
CARIBBEAN CHRISTMAS
1.
Breadfruit roasting on an open fire
Stray dogs running everywhere
Dancehall songs being sung by a choir
And di smell of ganja in di air
When black cake done mek and de sorrel set
You done know seh season bright
Buju Banton, Bunji, Plastic Bag and Gabby
Dem ah rock di dance hall hard tonight
    Dem ram goat in Mahiacony dem tek a vote
    Dem seh dem don't want to end up as curry goat
    Di chicken in di yard ah start to cry
    Dem know dat Boxing Day dem going to fry
So bring di cook up and di pepperpot
The garlic pork and di calalloo
Banks beer very cold and XM ten year old
A very merry GT Christmas to you
2.
Jerk pork roasting on an open fire
Yard dog sniffing up him nose
A female trader coming from Aruba
Wid two container full of Christmas clothes
Nuff Cuban traders in di airport now
Hundreds of suitcase all about
Gerry Goveia explain, alyou do not complain,
Is Christmas; US dollars; shut your mouth
        Ah did mi shopping in di US and ah glad
        Ah fly direct, completely bypass Trinidad
        But di Timheri Customs man he want to kill
        Mi wid me three suitcases, two box, one barrel
So ring mi friends to bring di egg nog fast
And some Heineken, ah case or two
Watch me as I pass, El Dorado five in mi glass                             
A very Merry GT Christmas to you
(COPYRIGHT: Dave Martins 1982)
————— Happy Christmas, Guyana ———
Around the Web