The Medical Council of Guyana has begun discussions on the findings of investigations into the deaths of three children, who died at the Georgetown Public Hospital in January after being administered cancer drugs.
Hea d of the Medical Council, Dr. Navindranauth Rambaran, this week related that discussions started last week, and were given prominence at the council's meeting due the gravity and circumstances of the issue.
Council members will continue to engage in the discussions at their next statutory meeting, he said.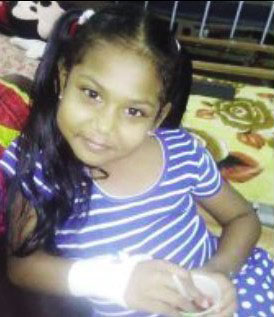 Following the deaths of seven-year-old Curwayne Edwards, who died on January 14th; three-year-old Roshini Seegobin of Enmore, East Coast Demerara, who died on January 18th; and six-year-old Sharezer Mendonca, of Queenstown, Essequibo Coast, who died on January 24th, the GPH and the Ministry of Public Health launched separate investigations. The Medical Council had taken it upon themselves to carry out an independent investigation due to the seriousness of the matter.
The three children had leukemia and were treated by the same team of doctors.
The investigations found that the medication was incorrectly administered, and standard operating procedures were not followed.
Following the conclusion of the GPH and the ministry investigations, the findings were announced by Deputy Chief Medical Officer, Dr. Karen Gordon-Boyle, at a recent press conference, where she explained that the protocols for administering of the pre-chemotherapy drugs to the children were not adhered to. The drugs, which were previously not publicly named, were identified as vincristine and methotrexate. Gordon-Boyle said vincristine was administered intrathecally (administration for drugs via an injection into the spinal canal) rather than intravenously (administration of drugs through the vein with an injection).
The three doctors who were directly involved were relieved of their duties and subsequently sent on administrative leave on January 29. They currently remain on leave.
Around the Web