(Trinidad Express) In a fit of rage after an argument with his wife, a La Brea man committed suicide by setting himself on fire inside the family home.
The house was also destroyed.
The remains of Derron Phillips was found in the ashes of the home at Coffee Street.
The tragedy was witnessed by Phillips' neighbours.
In video shot of the house while it still burned, a woman is heard saying: "The boy lit himself afire and ran into the house. He is cremating right now. He made up his mind to do what he has to do. He is somewhere underneath the galvanize".
Police were told that Phillips had an argument with his wife and at around 5.45 p.m. he doused himself with a liquid and ran into his wooden house.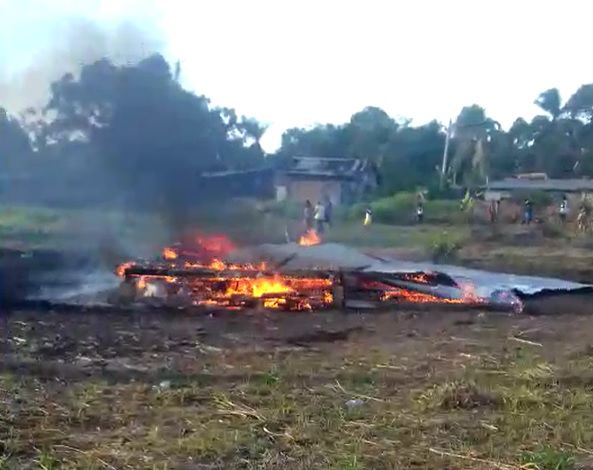 Within minutes the entire house caught afire and was gutted by the flames.
La Brea police and Point Fortin fire officers responded to the scene.
A district medical officer viewed the remains and they were taken to the San Fernando mortuary.
Around the Web