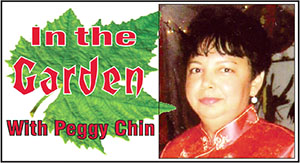 pPlumeria commonly called Frangipani originated in tropical America and quickly spread across the Caribbean and Guyana.
Frangipani is a small tree with large heads or clusters of fragrant colourful flowers which are long lasting. It was named in honour of 17th century French botanist Charles Plumier.
There are approximately 35 different colours of Frangipani. At present, my golden yellow Frangipani is in full bloom and it is a sight to behold. When in bloom, Frangipani sheds most of its green leaves.
In Hawaii, the flowers are used to make leis (garlands) to welcome guests to the islands. The natives of that American state also use it as a hair decoration.
Frangipani is easy to grow. Plant it in well-drained potting soil. Since it is a small tree you can grow it in a fairly large pot.
Until next week, Happy Gardening.
Around the Web