Stop hazardous waste shipment through Caribbean Sea – Caricom Chairman
Chairman of the Carib-bean Community (Cari-com), Dr. Kenny Anthony, Prime Minister of Saint Lucia, has intensified calls for a halt to the shipment of hazardous waste through the Caribbean Sea, given the risks such shipments pose to the lives and livelihoods of people of the region, a release from the Caricom Secretariat said.
The call was made on Friday ahead of the transshipment of vitrified high level waste from the United Kingdom to Japan through the Caribbean Sea. The Caribbean Sea constitutes not only a part of the way of life of the Caribbean people but also a principal source of livelihood and socio-economic activity.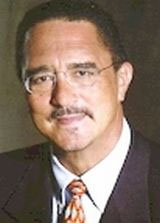 "The United Kingdom's imminent shipment of radioactive waste follows fourteen such shipments to date, each of which has been strenuously objected to by Caricom Heads of Government, Caribbean business communities and civil society.
In this regard, the region is particularly disappointed by the continued disregard shown by the United Kingdom for the objections to such shipments given the historical relations which the Caribbean shares with the United Kingdom," Prime Minister Anthony said in a statement.
Most Read This Week