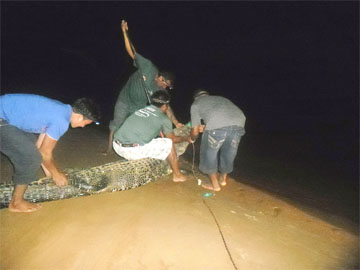 Caiman concentration: Guides at the Caiman Field research station in Yupukari, Region Nine prepare to release an 11-foot, four inches black caiman after taking measurements last week.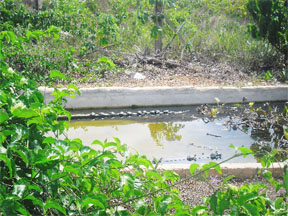 Sunning out:  Yellow-spotted river turtles taking some sun in their pond at Yupukari, Region Nine. Allowing the vulnerable turtles to grow to a certain size in the pond before being released into their natural habitat is part of a new conservation programme in the community.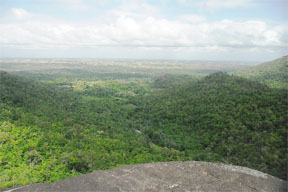 Placid: A view of the Central Rupununi savannah last week from a lookout point on the Kanuku Mountains at Moco-Moco, Region Nine.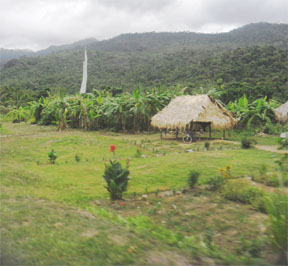 A hut in the forest below the Kanuku Mountain range at Moco-Moco, Region Nine.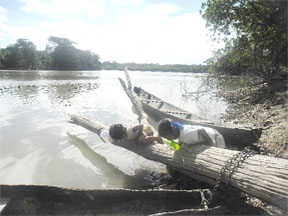 Looking for caimans? Fearless children from Yupukari in Region Nine last week look for something in this lake which has a healthy population of black caimans.