Innovation – A new idea, method, device. Innovation – Introduction to something new. Innovation – Improvement to what already exists. Innovation is what drives us as human beings.
All great nations crave innovation. They compete to strengthen their influence on the world. This is obvious in the races to the moon and outer space; the growing sophistication of weaponry; and the stream of new technologies competing for our attention.
Great nations never want the balance of power to be shifted. They want to remain on top; to go down in history with their constant firsts. They invest in their people, in their skills and their work.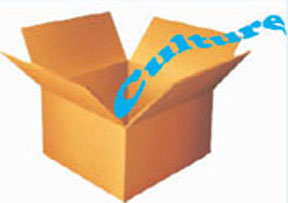 In laboratories across the world scientists are researching innovations in medicine; can you imagine the immense honour and respect that would be bestowed on the man or woman who found the cure for cancer, or HIV? Imagine the accolades that would redound to the country of his/her birth!!
The race for innovation in technology is neck and neck, new versions of iPhones, iPads, eReaders, laptops, notebooks, desktops, remote devices abound.
Then there is also innovation in Astrology, Culture and Arts, Agriculture and Architecture. Innovation drives this world; societies are powered by this force.
As a colony we were more innovated than we are now. Demerara windows decorated our buildings, unique to our lands; Demerara sugar was born here – golden brown, sweeter than honey, exported by the shipload across the seven seas. We created Carifesta, then the largest art festival in the region, perhaps the world.
When last were we innovated? When last did we create something Guyanese? When last did we tag our name on something and send it out to the world? Are we proud to use Guyana's image as a brand name?
All great nations crave innovation. We dream of being the breadbasket of the Caribbean, we have the resources and the workforce but we lack the will and the pride. We dream of one citizenship under Caricom, but we are ashamed of our nationality. We dream of a single market and common economy but the money never flows into the country, we never really try to eradicate poverty, just hide it behind buildings and numbers.
This project and that – funded and gifted to the people of Guyana by them and the others. We really do want it, but we don't need it just yet, that will give us the opportunity and willpower to be innovated. Right now we come across to the world as beggars.
Just remember that nothing in life is free. There is a reason so many immigrants are flowing into this country; there is a reason we are given tokens of gratitude, funds and grants.
But the ultimate price to pay will come from people like you and I. In a way our land is not ours, why fight for Essequibo when it is already sold to this foreign company and that foreign company?
Georgetown cannot even be maintained; soon it will be out of the hands of Guyanese. Our dear capital will have to be rehabilitated by the government of this country or that country, not our country.
All great nations crave innovation. Now ask yourselves – are we a great nation?  (Jairo Rodrigues)