Accused to stand trial for taxi driver's murder
Sylvester Bristol, who is accused of murdering taxi driver Savitri Gangadeen Parma, was yesterday committed to stand trial in the High Court.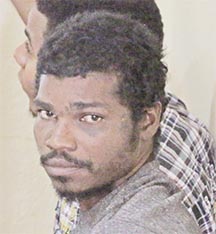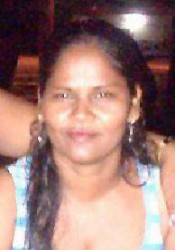 The announcement was made by Chief Magistrate Priya Sewnarine-Beharry, who found that a prima facie case was made out during the preliminary inquiry (PI) into the murder charge against Bristol at the Georgetown Magistrates' Courts.
The ruling was handed down after the prosecution closed its case in the matter, bringing an end to the inquiry, which began on June 2.
The allegation against Bristol is that between February 15 and February 16, 2014, at Dakara Creek, Linden/Soesdyke Highway, he murdered Parma.
Bristol, of Yarrowkabra, Linden/Soesdyke Highway, was charged on February 19.
Attorney Adrian Thompson, who made an amicus curiae appearance on Bristol's behalf at the magistrate's request yesterday, conferred with him and subsequently informed the court that the man will reserve his witnesses for the High Court.
The accused said too that he was innocent.
"I am innocent of this charge," he said, adding "…I will reserve my witnesses for the High Court."
The Chief Magistrate then informed him that he would be remanded to prison and his case will be called again at the next practical sitting of the Criminal Assizes commencing in October 2014.
Parma's body was found around 6 am on February 16, hours after she went missing.
According to reports, the driver had informed her husband that she would be making a drop to Red Loam with an employee of a sand pit owner in the area. Parma's car was discovered with her sleeping eight-year-old son in the backseat, shortly after she had gone missing.
A subsequent post-mortem examination re-vealed that she had died from strangulation and had also suffered a broken neck.