Missing cousins unlikely to have broken camp – former co-worker says
A former co-worker of Odel Downer and Winston Johashen, the Berbice cousins who have been reported missing after nearly a month with no word from them from the interior, has disputed claims by a mining camp supervisor that the two young men absconded from their work site.
The mothers of Odel Downer and Winston Johashen, are still searching for their sons as they are yet to receive any word on their whereabouts.
According to Merlyn Downer, mother of Odel, promises have been made by the police that radio messages would be sent into the interior. In the meantime, the mothers said they will continue commuting between George-town and Berbice to gain more media coverage to help them find their sons.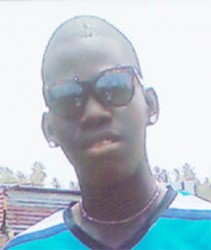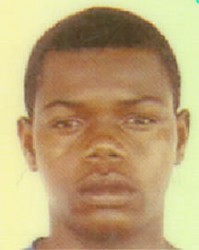 Odel Downer, of Number 8 Village, West Coast Berbice (WCB) and Winston Johashen, of Number 9 Village, WCB, both 20, had begun working at 14 Mile, Issano as miners only about three months ago before their disappearance sometime in May.
When contact was made late last week with the supervisor at the mining camp, the mothers were informed that the youths had "broken camp" and left in the middle of the night, never to be seen since.
A former co-worker of the boys, who asked to remain unnamed, believes the story of them breaking camp to be very unlikely. The man had left the camp about three weeks ago and both of the young men had still been there, he said.
"No transportation is available in the middle of the night and it's extremely hazardous to travel during the night," the man said. He continued, "There are animals and lots of bush; you can't even see your hands in front of your face. It's totally strange; nobody would leave there in the middle of the night," he maintained.
The supervisor of the camp, who had offered the explanation of the boys' disappearances to the mothers, was unreachable for a comment. However, the mothers believed that he should be held responsible for their sons. "You can't just sit and hear from other workers that two persons break camp and you ain't do nothing to see exactly what happened," the mothers lamented.