Classique's 'Dance Like You Do' for July 30
Classique Dance Com-pany presents the fourteenth edition of its annual production, 'Dance Like you Do' at the National Cultural Centre (NCC) on July 30.
The production was originally slated for August 9, but is actually being held on the last Wednesday in July – the first time in the dance troupe's history. This is to accommodate members travel to Jamzone New York, where the troupe will perform.
Meantime, 'Dance Like you Do' is estimated to be two hours in length divided into two halves, each with 18 full-length choreographies.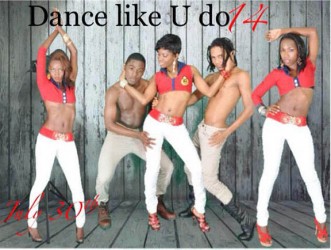 The first half of the show is a depiction of the Broadway show Cats, with an edgy 'a la Classique' twist. The second half is called "Army of Me" and seeks to celebrate female dancers shining a light on 'Girl Power'. The audience will see the return of acclaimed dancers Leslyn Fraser and Stacy Sanford.
Director Clive Prowell also mentioned Fiona Spencer as one of the audience favourites who will be on fire in this production. "I know the audience will enjoy every minute of her performances," he said.
Facebook and Twitter followers usually send the company video challenges of some of the music videos they would like to see brought to life, so Classique will feature two "fantastic pieces" from Beyoncé—"Schooling Life" and "Parti-tion", Prowell said. The company's boys will also bring the house down in the Tom Jones number "(It Looks Like) I'll Never Fall in Love Again", he promised.
"Every item in the second half stands on its own and we will revisit one of the audience's favourites, "The Cellblock Tango", Prowell said while mentioning that the advanced class of the Classique School of Dance will play a major role in this production. "The show will have many surprises. You will just have to wait and see on production night," he said.
Prowell reminds that it's a Wednesday evening and it will be one night only.
Tickets costs $2,000 and $1,500 and can be purchased from the Classique Dance Studio in Hadfield Street or at the National Cultural Centre's Box Office.