Michael Sandy and former employee of Lyken's Funeral Home, Hugh Walcott, who allegedly forged the signature of Gordon Lyken on two documents last November, were each placed on $300,000 bail when they appeared at the Georgetown Magistrate's Court yesterday.
Walcott, 57, of 57 North Melanie, East Coast Deme-rara and Sandy, 45, of Lot 1 Chapel Street, Lodge pleaded not guilty to two charges of forgery and uttering a forged document.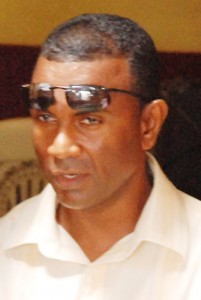 It is alleged that on November 5 last year, the two with intent to defraud, committed a felony; that is forgery by conspiring with a person or persons unknown to forge the signature of Lyken on a certificate of embalming and an application for exporting human remains. Further, on the same date they uttered the forged documents to an individual. The duo allegedly committed the same offences on November 8 of last year.
Attorney-at-law Roger Yearwood represented the accused. He established that Walcott is a former clerk of the Newburg/Lyken's Funeral Home while Sandy is the owner of the well-known Sandy's Funeral Parlour. Yearwood made an application for reasonable bail for his clients and stated that because of Sandy's position in society the request should be granted.
The prosecution made no objection to bail and Principal Magistrate Melissa Robertson-Ogle subsequently granted bail in the sum of $75,000 for each of the four charges. The matter continues on September 9.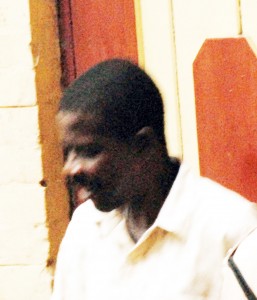 Consultant at Lyken's, Dr. Dawn Stewart had said that she was contacted by a private investigator (PI) in the US, who informed her that she was conducting an investigation in relation to the remains of a man which was "exported" to the US allegedly by Lyken's on November 6 last year. It was not clear what triggered the investigation by the PI but it was stated that there were inconsistencies in the documents provided.
Some documents, which bore the letterhead of the company, the company's stamp and the signature of Managing Director of the company, Gordon Lyken were sent over but after a closer investigation it was discovered that the documents were forged.
After this discovery the Ministry of Health was contacted and after a check it was learnt that another person's body was exported to Canada with documentation purporting to show that Lyken's had handled the process.
There were also documents showing that the remains of both bodies were checked by a named Guyanese Port Health official, whose signature and stamp accompanied all the documents.
Around the Web