Guyanese superstar Eddy Grant joins Shirley Bassey, Eminem, Leona Lewis, Will Smith and his wife Jada Pinkett Smith as well as a host of other international artistes in concert on June 27 at Hyde Park in London to pay tribute to Nelson Mandela on his 90th birthday. The concert will help raise funds for Mandela's charity, 46664, named after his prison number from Robben Island, which helps fight HIV and AIDS worldwide.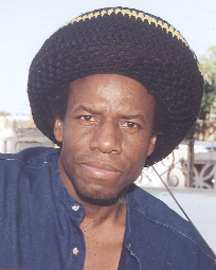 Two days later, Eddy begins his Reparation World Tour with his first tour dates in the UK in over 20 years, according to a press release from Live Nation. His first gig is at Glastonbury on June 29. Eddy then hits the stage in Bournemouth, Brighton, Manchester among several other places in England, before heading to Scotland and then Ireland. He is scheduled to play in Switzerland on July 18, then Italy the next day, before appearing in concert in Austria, Germany, Holland and Belgium. His tour ends in France on July 29.
The Live Nation release continues: "Eddy Grant hit the number one spot in the UK and Europe with "Baby Come Back" as part of The Equals in 1966. The celebrated multi-racial group had plenty more hits but after a serious illness he left the band, returned to Guyana to recuperate and prepared to launch his hugely successful solo career.  A true perfectionist, he played every single instrument, sang every vocal part and produced every track on most of his solo albums.
Best known for his huge hits "I Don't Wanna Dance", which hit the UK number one spot in 1982 and the seminal "Electric Avenue", Eddy Grant's songwriting was often as politically-charged as it was commercially-flavoured. The Clash featured a cover of "Police On My Back" for their Sandinista triple-set, and "Gimme Hope Jo'hanna", which gave Eddy Grant a hit in 1988, was a very thinly veiled attack on the Apartheid regime in South Africa (Jo'hanna being short for 'Johannesburg').  "Johanna" has been heavily rotated on radio in protest in Zimbabwe of late.
As his solo career took off, Eddy Grant moved to Barbados and set up the Blue Wave Recording Studio.  He continued to release tracks by classic calypso and soca artists on his label Ice Records, as well as 'Ringbang' a genre of Caribbean music he created.  Continuing to produce his own material Eddy Grant is as active and relevant as ever.
Around the Web