Director of The Business School, James Bovell has told Stabroek Business that too often local clients are favoring overseas consultants with lucrative contracts in circumstances where skills are available locally to undertake those contracts.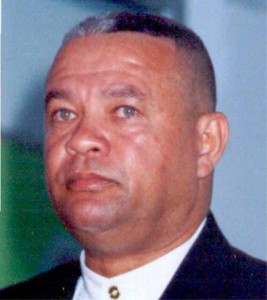 Speaking with Stabroek Business earlier this week Bovell said that while he was aware of the problem of skills deficiencies in a number of disciplines in Guyana, he believed that there were areas of training in various business-related disciplines that were key to the growth of the business sector that could be satisfactorily met through local skills.
"Sometimes we bring people from all over the world and pay them large sums of money when there are people right here in Guyana who are just as competent," Bovell said.
Bovell's remarks came in the wake of questions put to him by Stabroek Business during an interview earlier this week. In response to a question  regarding whether The Business School had any plans  to pursue consultancies aimed at improving the performance of local businesses, including enhancing the proficiency and customer-friendliness of workers,   Bovell said that while there was potential in this area for the School's Corporate Department,   the local predisposition for foreign consultants was a factor that had to be considered before allocating resources to the pursuit of such consultancies.    "You may find that if a foreign company comes along that company might fare much better," Bovell said.
Meanwhile, according to Bovell, the Business School is preparing to undertake the consolidation of both its Georgetown and Berbice campuses as it seeks to enhance the level of its various services to match  increased demand. Bovell said that the Business School was aware of the fact that local and global economic circumstances had generated increased competition that had led to a more   energetic search among businesses for a competitive edge.
According to Bovell, the Business School, which was established more than twenty years ago and which offers a complete secondary school curriculum and part-time classes in various business subjects including marketing, customer relations, information technology, accounting and project management for both entrepreneurs and private and public sector employees, will be seeking to further enhance its relevance to the business community during this year.
"We are looking at the developments that are taking place and seeking to strategically position ourselves to take advantage of opportunities to train people in various disciplines, Bovell said.
The Business School Director disclosed that expansion works are already in train at the institution's Berbice campus that will enable more training in various business-related areas including Information Technology. "What we are seeking to do is to fashion an expansion programme in Berbice to meet the needs of the community there," Bovell said.
Plans are also underway to pursue expansion initiatives in Georgetown this year. He said that business plans were currently being prepared in respect of the proposed Georgetown expansion plan which he expected to materialize between July and September.
Bovell told Stabroek Business that the institution will also be taking its training programmes to Essequibo.
While The Business School is determined to push ahead with its expansion plans   Bovell conceded that efforts to strengthen the  School's capacity to respond to local training needs were being hampered by human resource constraints in some disciplines. "The main challenge that we have is that of accessing qualified lecturers," Bovell told Stabroek Business. He said that the scarcity of skills facing the Business School was part of a wider skills scarcity confronting both the public and private sectors, adding that the migration of skilled Guyanese had now become sufficiently worrying to warrant urgent official intervention.
Bovell said that while the Business School recognised the need to introduce more programmes to cater to the business and other needs of the Guyanese society, the difficulties which it faced in finding lecturers to deliver those programmes seriously curtailed its ability to provide those programmes. The Business School Director said that it was his view that the University of Guyana was experiencing the same difficulty adding that a point had now been reached where employers in both the public and private sectors needed to put incentive-based mechanisms in place to stem the flow of outward migration.
Bovell said that other problems confronting the Business School included unreliable electricity and what he described as "the changing values" that were impacting on the capacity to manage the secondary school system effectively. "The type of values that we used to hold dear are not so apparent in the younger generation." Bovell said.
Meanwhile, Bovell said that he believed that there was a need for changes to be made in the schools curriculum to place greater emphasis on students who could contribute to the growth of the country's manufacturing sector. He said that while there were important opportunities for the pursuit of agro processing and manufacturing-related business opportunities, "in most cases when a young person says he wants to go into business, what he actually means is trading. "I am not saying that anything  is wrong with trading. It is a legitimate part of business. The fact of the matter is, however, that the opportunities for economic growth  in Guyana lie in areas like manufacturing, agriculture and agro-processing and training and education should reflect those realities."
Around the Web