Questions about torture in the Guyana Defence Force have still not been answered satisfactorily. The President, who has ministerial responsibility for defence, must assure the public that those guilty of the crimes will be punished and that appropriate measures have been taken to prevent a recurrence.
In comparison to the well-reported court martial of the commanding officer of the unit who had to bear responsibility for the loss of a number of rifles from Camp Ayanganna in February 2006, the public has learnt little about the trial of the commanding officer of the unit that was responsible for the torture of soldiers and civilians in September-December 2007.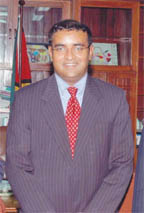 Guyana Defence Force Chief-of-Staff Commodore Gary Best told this newspaper that the force has taken "appropriate action" against officers accused of torturing two soldiers during interrogations. A board of inquiry concluded that while there was no evidence of torture, there were some instances of "roughing up." How appropriate can any such disciplinary action be if the officers have not yet been tried by court-martial?
President Bharrat Jagdeo is obliged to use his executive authority − as chairman of the Guyana Defence Board − and his ministerial responsibility for the Guyana Defence Force, to lay down three sets of rules − first, for the arrest, detention and transfer of suspects in criminal cases; second, for the interrogation of suspects; and, third, for the accountability and supervision of the Military Criminal Investigation Department.
Torture
The story of torture in the Guyana Defence Force started when credible complaints were made to this newspaper by young men who displayed evidence of physical abuse and who alleged that they had been tortured by military officers. These allegations coincided with the resuscitation of the Military Criminal Investigation Department, the loss of another assault rifle from the defence force, and the conduct of the Guyana Police Force-Guyana Defence Force Operation Ferret in the Buxton-Friendship community in late September 2007.
During that operation, Victor Jones and Patrick Sumner were arrested without warrant, detained for about three days and then released with their bodies badly blistered, burnt and bruised but without being charged. They alleged that they were victims of 'rendition' after being shuttled from the defence force's Camp Ayanganna, to the police force's Eve Leary and Brickdam, then to a defence force camp on the Linden-Soesdyke Highway and, finally, back to Eve Leary.
In that continuing operation in the same community the following month, Orlando Andrews and Noel James were shot dead. A third man, David Leander, arrested later, was so badly beaten that he was unable to stand, walk or speak properly when he was taken into the magistrates' court to answer charges brought against him.
The big question for the authorities in both the defence and police forces is on what authority can suspects in a criminal matter be 'rendered' from one force to another for  interrogation and investigation? In ordinary circumstances, the defence force cannot legally arrest, detain and interrogate civilian suspects in criminal cases when the police are present.
In addition, three defence force soldiers – Michael Dunn, Sharth Robertson and Alvin Wilson – all complained to this newspaper that they too had been tortured by being beaten, cuffed, kicked, shocked, struck with metal objects and more. Despite this cruel treatment, as with Jones and Sumner, they seem to have provided no useful information to their tormentors and were simply released with their wounds, but without explanation or compensation. From these cases, it was evident that the employment of these extraordinary techniques provided no information that was useful to the investigators.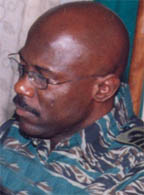 Torture is a very serious crime. The British House of Lords in 1999 made torture the subject of a significant ruling in the case of General Augusto Pinochet who was the Head of State of Chile from September 1973 until March 1990. During that period, it had been alleged that various crimes against humanity (torture, hostage taking and murder) were committed in Chile for which General Pinochet was "knowingly responsible."  According to the lords, as a crime of a "universal jurisdiction," those who order, or carry out such acts, can be prosecuted anywhere in the world, irrespective of the nationality of the victim or perpetrator. No one can claim exemption from this because of his or her official capacity. There is no statute of limitations for such crimes under international law.
Ministers of the Government and military and police officers should remember that the Government of Guyana signed and ratified the Convention against Torture and Other Cruel, Inhuman or Degrading Treatment or Punishment since 1988 under which:
"…torture means any act by which severe pain or suffering, whether physical or mental, is intentionally inflicted on a person for such purposes as obtaining from him or a third person information or a confession, punishing him for an act he or a third person has committed or is suspected of having committed, or intimidating or coercing him or a third person, or for any reason based on discrimination of any kind, when such pain or suffering is inflicted by, or at the instigation of, or with the consent or acquiescence of a public official or other person acting in an official capacity."
As a signatory to the Convention, Guyana is obliged to "take effective legislative, administrative, judicial or other measures to prevent acts of torture in any territory under its jurisdiction." No exceptional circumstances whatsoever, whether a state of war or a threat of war, internal political instability or any other public emergency, may be invoked as a justification of torture and "an order from a superior officer or a public authority may not be invoked as a justification of torture."  With this in mind, what action did the Guyana Defence Board and the Guyana Defence Force take against the culprits who committed this crime?
Inquiry
In its annual report on human rights practices in Guyana released in February this year, the United States Department of State's Bureau of Democracy, Human Rights and Labour stated:
"In April [ie, 2008] the Guyana Defense Force (GDF) concluded its investigation and submitted a report to the Defense Board concerning the December 2007 physical abuse of two soldiers during an interrogation. In November, the GDF Commander [ie, Chief of Staff] asserted that the GDF members involved in the incident had been disciplined, but did not identify the individuals or the penalties imposed. Despite promises to do so, the government refused to release the report's contents to the public. However, a local media outlet claimed it obtained a leaked copy of the report and quoted sections that implied the infliction of severe pain or suffering on the accused. The government did not investigate separate allegations made by three civilians in 2007 that they also were victims of torture carried out by GDF officers."
The Guyana Defence Force's board of inquiry into torture allegations made by soldiers against officers attached to the force's Military Criminal Investigation Department between 23rd November and 6th December 2007 at Camp Ayanganna did indeed find that some forms of physical abuse and ill-treatment were committed on the men. But, in its confidential report, it also concluded that there was no significant evidence of injuries to draw the conclusion that the men − Corporal Alvin Wilson and Private Michael Dunn and Private Sharth Robertson − had been tortured.
The board of inquiry found that an examination of the statements made by the soldiers showed strong consistency in relation to the methodical conduct of their interrogation as well as other events during their investigation. "Some of the acts that were consistently highlighted were:  physical restraint of hands and feet, placing of a bag over the head, throwing of cold water on the body, attempts at strangulation, stripping of clothes and electric shock and physical blows to various parts of the body."
The inquiry also noted that a lack of supervision during the interrogation process, a lack experience on the part of the interrogators and a lack of interrogatively-friendly methods to obtain information were contributory factors. They recommended that there be a review of the existing protocols on interrogation with a view to establish a clear policy on the issue of interrogation and ways of obtaining information.
Dumb
The administration sought to justify the unjustifiable by coining the euphemistic doublespeak of "roughing up".  When the matter was debated in the National Assembly, Minister of Agriculture Robert Persaud announced that the claims by some of the alleged victims had been found to be "false."
He then added that the inquiry had found cases of "roughing up," but then tried to justify the actions by suggesting that, in the light of the "new face of criminality," the security forces would use "a certain amount of physical and mental pressure" in order to get information, while insisting that such measures did not fit the definition of torture.
But the minister's dissimulation did nothing to diminish the barbarity of the crime. Torture rarely works. Information from the victims of torture is notoriously unreliable because the victim will say anything to stop the pain.
Once torture is allowed, it opens a Pandora's Box which is difficult even for the chief of staff to shut. Torture then becomes a temptation, or worse, a habit. Torture is also bad tactic that has already alienated GDF soldiers from the high command and villagers in affected communities from the administration.
Better security can be achieved in the long term by preventing torture than by perpetrating it.
The president himself must send a clear message to the defence and police forces that there is no circumstance in which torture will be sanctioned. Soldiers and policemen must be properly trained in lawful interrogation techniques.
The Guyana Defence Force Chief of Staff should heed the counsel of former UK Chief of Defence Staff General Lord Guthrie on this subject who said: "Torture is not only illegal, unethical, ineffective, cruel and counter-productive, it is also dumb."
Around the Web