Two adults and two children as well as five dogs perished around 1.40 am yesterday in a blaze which swept through their heavily grilled Charlotte Street, New Amsterdam home, despite frantic efforts to save them.
The charred remains of Krishna 'Ivor' Persaud, 63, proprietor of Persaud's Funeral Home, his wife, Parbattie 'Patsy' Persaud, 60 and their two grandchildren, nine-year-old Melissa, and six-year-old Armaan were pulled out of the razed building after the fire was contained.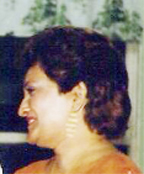 Stabroek News learnt that the fire, suspected to be electrical in origin started in the upper flat of the three-bedroom building.
One of the family's pet dogs was in the upper flat, while the four others were said to be in the concrete bottom-flat.
Reports are the four persons who were burnt beyond recognition were sleeping in a sealed bedroom with an air-conditioning unit on and may not have been aware of the fire until it was too late.
The Guyana Fire Service was summoned and fire tenders arrived promptly at the scene and started dousing the building.
However, the water they came with was quickly exhausted and there was a difficulty in sourcing more water initially.
Persons said that the tenders from the Rose Hall and Albion Estates also arrived at the scene and assisted in containing the blaze.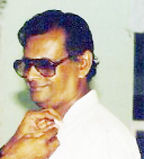 Eyewitnesses said that the couple's son, Anil Persaud, father of Melissa and Armaan tried desperately to break into the house to save them but was prevented from doing so by the intense heat.
The children – students of St. Therese Primary School – lived with their parents, Anil and Sherry two doors away but were very attached to their grandparents.
Anil and his sister, Narda were too grief-stricken to speak to the media yesterday. Narda who resides at Number Six Village, West Coast Berbice managed to tell this newspaper that she had visited her parents with her son, four-year-old Joshua on the night of the tragedy and they had begged her to stay over. However, she went home around 9 pm.
Sherry told this newspaper that on Friday after school the children had gone over to spend the weekend with their grandparents.
The fire also scorched the side of a vacant building next door as well as the front of Persaud's brother's house, Vijay 'Bryon' Persaud who lived opposite.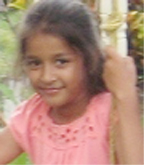 Vijay said he was sound asleep when his wife, Mohini who heard his brother's dogs barking frantically around 1.45 am woke him up. She also heard loud explosions and when she checked she saw the house in flames.
He looked over at his brother's house and realized that he, his wife and grandchildren were trapped inside. Vijay felt the intense heat and he and his wife grabbed a few pieces of clothing and threw them at the back of his house while they doused the front of their building.
Before that they had also been screaming desperately for help and shouted for officers of the Guyana Defence Force whose building is located immediately behind their house. The officers responded that a rank had already gone to alert the fire service.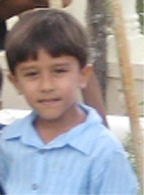 Businessman, Lloyd Joseph who lives two doors away said his security guard alerted him about the fire at around 2 am. He said he looked out and saw the blaze and drove his vehicle which had already started to get hot, out of his yard. Workers also drove Persaud's vehicle out of his yard.
Joseph said he did not hear screams coming from the house but heard the man's brother, Vijay and his family screaming for him. He said they were his "very good neighbours" and he regretted that he could not do anything to save their lives.
"This is a tragedy and it is very shocking to me," he said. He was thankful that the breeze was not strong and that his vacant house next door to Persaud was saved. Another neighbour said he looked out and saw the fire "shooting in the air."
Magistrate Chandra Sohan, President of the Rotary Club of New Amsterdam that Krishna Persaud and his son Anil were members of, said when he arrived at the scene at around 2:45 am the fire tender was still trying to source more water.
He said a fire hydrant is located at the head of the street but the firefighters were not equipped to access the water and someone from Edinburgh, East Berbice had to be sent for to break open the valve.
According to him it was not until after 3 am that water was available again to douse the building. He also recalled that during the Pitt Street fire a few years ago it was difficult to access water from the fire hydrant.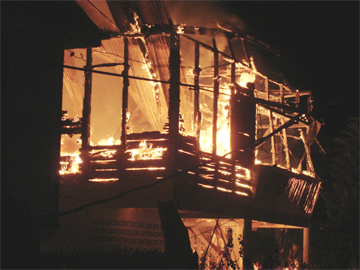 Sohan also commented that he was saddened at the loss and said it was "distressing for the Rotary family."
David Armogan, Public Relations Officer of the Rotary Club, said Krishna Persaud had been a member of the club for about 18 years and was also a member of the Ituni and Phoenix Lodges. He had served as "master for both lodges" in the past.
Armogan described Krishna Persaud as a generous, quiet and easy-going person who was also "religious-minded. He was running a church [Madras] at Albion." He said his death was a great loss to the Rotary Club, community and everyone who knew him.
Parbattie who operated the Aster Snackette and Indian fashion store was also described as a friendly and kind person. A young woman, Sofie Ramkissoon who operates a jewellery store in New Amsterdam said Parbattie "was like a mother to me."
In tears, the woman recalled that at one time she had to remove her jewellery stall from a section of a store that she rented and "had nowhere to put it and she offered me a space in her store."
Ramkissoon said too, "She was very good to me; good people do not deserve to die like this."
Workers were seen crying openly for their bosses and one man, Hemchand Gerald of Adelphi, Canje said they were very nice people and he could not believe what happened to them.
The man who was employed at the funeral home for over 15 years said he got a call around 3 am that his boss's house was on fire and by the time he got there it was already engulfed. He said the bodies were found in the room close to each other.
Around the Web