The MTV Channel 65 driver who was involved in the accident in which a 12-year-old girl was killed on Tuesday on the Agricola Public Road was remanded to prison yesterday when he appeared before Acting Chief Magistrate Melissa Robertson at the Georgetown Magistrate's Court.
Twenty-three-year-old Mahadeo Santool of Golden Grove Housing Scheme, East Coast Demerara was not required to plead to the indictable charge of causing death by dangerous driving.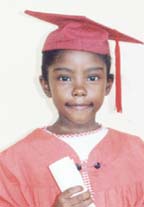 It is alleged that on January 27 on the Agricola Public Road, East Bank Demerara, Santool who was the driver of motor pick-up PHH 752, drove it in a dangerous manner which resulted in an accident that killed Shaneis Henriques.
Santool's lawyer Jaya Manickchand stated that Santool and his employer at MTV were willing to support Henriques' family financially. She said that though the prosecution was not in possession of the file for the matter, the accident was an unfortunate one. She noted that no "hostile" relationship exists between Santool and Henriques' family.
Manickchand then applied for bail for her client on the grounds that he was the sole breadwinner of his family and if granted bail he would return to court. She also stated that Santool had co-operated fully with the police in the matter and he had never been in such a matter before.
The magistrate, however, ordered that Santool be remanded to prison and transferred the case to Court Seven for February 3.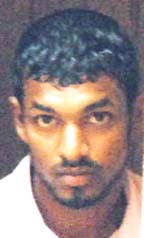 According to reports, Henriques was hit by the Toyota Land Cruiser driven by Santool which had swerved to avoid hitting a car on the East Bank Highway at Agricola.
The sixth grade student of St. Ann's Primary School was returning home after going to a nearby shop and was standing on the sidewalk, close to the junction of Brutus Street and the East Bank Highway when she was hit. Her leg was almost severed and she suffered massive head injuries, persons on the scene said.
An eyewitness, who declined to be named, had told this newspaper that he was riding his bicycle behind the Toyota Land Cruiser which was heading in a southerly direction, and observed as the accident occurred. He said that a Corolla 112 had come out of Brutus Street at a fast rate and sped across the East Bank Highway.
He stated that the driver of the Toyota Land Cruiser swerved to avoid him and toppled over hitting Henriques, who was standing on the sidewalk. The vehicle remained on its side on the sidewalk, and there were pools of blood close to it. The man said that he called out for the driver of the car to stop but it drove away.
Persons converged on the scene and Henriques was rushed to the Georgetown Public Hospital, where she was pronounced dead on arrival.
Around the Web