Police have issued a wanted bulletin for Chairman of the Tuschen Community Develop-ment Council (CDC) Neville James for allegedly obtaining money by false pretence.
In a statement yesterday, police said, "He falsely pretended that he was in authority to distribute house lots on behalf of the Ministry of Housing and Water and unlawfully obtained monies for that purpose from several
persons".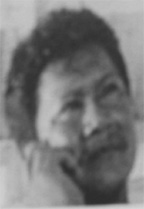 Last December, the Central Housing and Planning Authority (CH&PA) had advertised in the media, advising that James was never employed with the agency and was not authorized to conduct business on its behalf.  Stabroek News had been told that James was alleged to have sold house lots in the Tuschen New Housing Scheme when he was not authorized to do so.
According to reports, a number of persons had fallen victim to this. This newspaper was informed that James had left the area after the matter had become public.
The police said that anyone with information that may lead to James' arrest is asked to contact the police on telephone numbers 225-6411, 225-2700, 225-8196, 226-2917, 911 or the nearest police station. All information will be treated with strict confidence, the police stated.
Around the Web