Well known Guyanese-British literary critic, linguist, poet and anthropologist, Dr Ivan van Sertima, died recently, according to a release from the Guyana Cultural Association New York Inc/Guyana Folk Festival which expressed condolences to his family.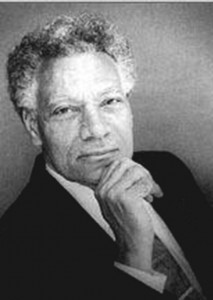 According to the release Dr van Sertima was born in January 1935 in Kitty when the country was still a British colony and remained a British citizen. After completing his primary and secondary schooling in Guyana, he travelled to London and went to university. In addition to producing an array of creative writing, van Sertima also completed undergraduate studies in African languages and literature and during his studies he became fluent in Swahili and Hungarian. He also worked for several years in Great Britain as a journalist, doing weekly broadcasts to the Caribbean and Africa.
He later immigrated to the US where he entered the University of Rutgers in New Brunswick, New Jersey for graduate work and he has had over 30 years of teaching at the university where he also completed his Master's degree.
He was an associate professor of African Studies in the Department of African Studies.
Comments

Alliance for Change (AFC) leader Raphael Trotman yesterday said the diversion of billions to the security sector after the destruction of the Camp Street prison was partly responsible for the government not budgeting the full sum for severance payments to laid off sugar workers.

The police were up to yesterday afternoon still working to ascertain the motive behind the murders of Ambrose Baharally and Martin Godette, the Pomeroon farmers who were shot dead on Sunday and a potential witness was taken into custody to assist with the investigation.

Former President Donald Ramotar has accused the current government of accepting loans from India that he initiated except those pertaining to the rehabilitation of the sugar industry but State Minister Joseph Harmon says he is unaware of the claim and has urged that the former head of state prove it.

Omadat Persaud, who was on trial for raping a five-year-old girl in 2015, was yesterday afternoon sentenced to 45 years in jail after a jury unanimously convicted him of the crime.

The mother of Marlon Fredericks, the mentally-challenged vendor who was fatally shot by a member of the city constabulary on Sunday, yesterday called for justice for her son, while saying that an autopsy found that he died of a gunshot wound to his chest.