President of the Guyana Football Federation (GFF) Colin Klass said on Tuesday that it was "not prudent or economically viable to retain a technical director at the moment," since Guyana will not be engaging in any international tournaments for approximately two years.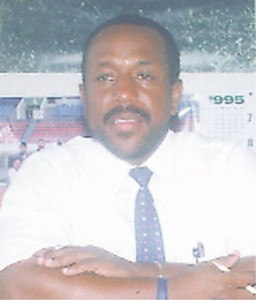 Since the departure of Technical Director, Jamaal Shabazz, after Guyana's exit from the last Digicel Caribbean Championships, the GFF has been reluctant  to name a replacement.
However, a top candidate is Wayne "Wiggy" Dover.
Dover has worked under Shabazz as national coach in the past, but his role is normally on a contractual basis. Klass said they have written to Dover to offer a permanent job as national coach and were awaiting his response.
"We don't see it as prudent or economically viable to retain a technical director at the moment, especially since we are not scheduled to play in any international tournaments for the next two years. As you are aware, there is an economic downturn around the world so we have to be very prudent with our spending," said Klass.
Klass said that the GFF will spend time going through its  rebuilding process since most of the players who have represented Guyana over the past two years have decided to call it quits.
The GFF boss also said that they will in turn pay keen attention to improving the technical department of the federation which only has Lyndon France.
Two of Guyana's most prominent players in this era, Collie Hercules and former national captain Charles "Lilly" Pollard have both pledged their willingness to give back to Guyana's football.
And the knowledge of the game that both players have is unquestionable.
Additionally, Hercules, like Dover, is the holder of an English B license coaching certificate.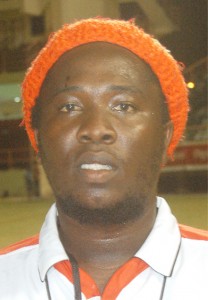 Klass said: "I welcome the interest shown by former players including national captain Charles Pollard and Collie Hercules and we are ready and willing to engage these aspirants in discussions about their request to become coaches."
He also noted that their primary focus was to have qualified coaches in every department stating that the federation had already exposed national midfield player Kayode McKinnon to a training course in Trinidad and Tobago.
"But not because we will not be actively involved in any international tournaments means that we will not play any games. As a matter of fact, we have already received several invitations to play some international friendly matches but we held back because of the constant rainfall that we were experiencing.
"Barbados was the last country who wrote us. We have to play to avoid falling lower in the world rankings," Klass explained.
Shabazz became the technical director of Guyana's football in 2006 and enjoyed a fruitful career in the post. During his tenure he was able to propel Guyana to its highest FIFA ranking of 90 in 2007.
Guyana, also for the first time, advanced to the second round of the FIFA World Cup qualifiers but bowed out after losing to Suriname on their home and away fixtures. The downslide of the Golden Jaguars continued after they failed to make it to the finals of last year's Digicel Caribbean Cup.
In the latest FIFA rankings released last week, Guyana sits at 133rd and 19th in CONCACAF. Guyana's lowest ranking since the FIFA/Coca Cola ranking was implemented was 185th in 2004.
Around the Web