By Marlon Munroe
El Dorado limited overs  Inter-County action will continue today  with Berbice taking on Essequibo in what should be a keenly contested game in the second match of the competition at the Blairmont Community Developmental Centre ground, West Coast Berbice.
It will be Berbice's first game in the tournament while Essequibo will go into this match-up already suffering a defeat handed to them by Demerara in the first match of the competition at the Anna Regina Community Development Centre ground last Wednesday.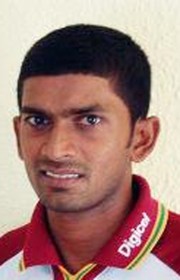 There will therefore be some pressure on the Ramesh Narine-led Essequibo team to score a win over the most balanced team in the round robin tournament.
Berbice will be led by the consistent national left-handed batsman Assad Fudadin and the  squad will have an opportunity to take a firm grip on the tournament with a convincing win over Essequibo.
They will have the services of former West Indies batsmen Sewnarine Chattergoon and Narsingh Deonarine.
Deonarine is the form batsman having made a magnificent 145 against the Rest Team in the Guyana Cricket Board (GCB) Senior Four-day tournament at the Demerara Cricket Club ground recently.
These talented left handed batsmen will also be looking to leave their own mark on the limited overs format of the game.
While Chattergoon and his opening partner Richard Ramdeen should provide the right impetus at the top of the order, Berbice's strength lies in its middle order with Deonarine, Fudadin, Jonathan Foo and wicketkeeper Delbert Hicks lying in wait.
Fast bowler Esaun Crandon can also produce with the bat should there be a top or middle order collapse.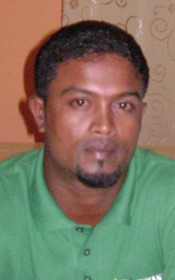 The Berbicians have the most effective bowling lineup starting with pacers Brandon Bess, Esaun Crandon and Steven Latcha and ending with national off-spinners Devendra Bishoo and Veerasammy Permaul.
Then there are the backup spinners Deonarine, Foo and Fudadin who are good stock bowlers that can contain batsmen. And in many instances, the Essequibo batsmen have looked extremely suspect against the spinners.
Essequibo,  on the other hand,  have a good crop of cricketers and they have shown that they will not be easily pushed over.
However, they are often guilty of crumbling, squandering their good positions under pressure.
At the top of the order there are brothers Norman, the more aggressive and sound batsman, and Royan Fredericks to lead things off.
The older sibling, Norman, made an entertaining 41 against Demerara in the first game as they chased 247 for victory. Essequibo were eventually bowled out for 193 after the brothers posted a gutsy first wicket partnership of 79 runs.
In the middle order there is level headed right handed batsman Delon Heyliger, Mohindra Boodram and Yogeshwar Lall. They can also look for support from captain Narine and wicketkeeper Jeewan Singh who made 30 down the order batting at number seven.
Pace bowlers Trevon Garraway, Trevor Benn and the burly Ryan Hercules should be spearheading the bowling. Benn and Hercules on the other hand are the more economical bowlers while Garraway tends to be all over the shop.
Royan Fredericks, Narine and Andrew Williams are the spinners to stem the flow of runs if the three pacers go for too many runs.
Essequibo: Ramesh Narine (Captain), Norman Fredericks, Royan Fredericks, Delon Heyliger, Ryan Hercules, Anthony Adams, Yogeshwar Lall, Trevor Benn, Trevon Garraway, Navin Bahadur, Geewan Singh, Mohindra Boodram and Andrew Williams. Coach: Alfred Maycock and Manager: Mervin Pearson.
Berbice: Assad Fudadin (Captain), Sewnarine Chattergoon, Richard Ramdeen, Rajin Ivan, Karamdat Bissoondial, Jonathan Foo, Narsingh Deonarine, Krishendat Ramoo, Delbert Hicks, Davendra Bishoo, Veerasammy Permaul, Brandon Bess, Esaun Crandon and Steven Latcha. Coach: Adrian Amsterdam and Manager: David Black.
Standby: Devon Clements, Royston Crandon, Ranga Latchana, Michael Newland, Keron Fraser, Arthley Bailey and Andre Percival.
Around the Web