Arts On Sunday
In addition to the re-introduction of the Edgar Mittelholzer Lectures with a presentation on distinguished artist and scholar Denis Williams, there were two recent events of note which highlighted the work and contributions to academic and cultural enlightenment of two more scholars.  These were the programmes in another lecture series, each called Celebrating the Life of A Caribbean Icon.  They were jointly produced by the Ministry of Culture and the University of Guyana, and highlighted Dr Ivan Van Sertima and Prof Richard Allsopp.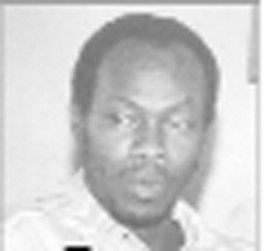 Both were full programmes which, along with the lectures, presented performance items, fitting praise songs to the outstanding cultural personalities whose life and work were being celebrated.  For example, the Woodside Choir performed selections which were appropriate not only to the national stature, but to the artistic orientation of both Van Sertima and Allsopp, who published poems.  Martin Carter set to music and Guyanese folk music were examples of this factor.  Allsopp's interest in language took him deep into folk and oral literature, added to the fact that the two scholars were strong Africanists.  In homage to that theme in their work, the National School of Dance directed by Linda Griffith, who is known for her work in African dance, performed choreographies in that genre.
Of the two, Van Sertima was the more consistent and prolific poet with several pieces anthologised as early as the 1950s and '60s.  However, one of Allsopp's few known pieces was only published in 2007 and was performed by actress La Vonne George during the lecture series.  Of relevance to the elements just mentioned, it articulated conflicting questions concerning the lineage resulting from African slavery.  In his academic writings in prose, Allsopp argues that these same connections made important contributions to the nature of Caribbean English and Creoles, while the power of African civilization and its presence in the west prior to the trans-Atlantic slave trade are major components of Van Sertima's thesis.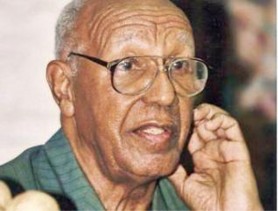 There was also another very pertinent companion to the lectures which provided important support for what was being said about the authors and their published work.  This was a display of exhibits taken from the holdings of the University of Guyana's Caribbean Research Library (the famous CRL) and mounted during the programmes by the University Library.  Each of the Caribbean cultural icons has a magnum opus well known to all, viz Van Sertima's They Came Before Columbus – the African presence in the Americas and Allsopp's Dictionary of Caribbean English Usage (the DCEU), and these were at the centre of the exhibitions.  But there were also several other publications by and about the authors or related to their work, as well as unpublished material.  Some of these are unknown and include valuable archival pieces.
One of the things that are, perhaps a bit less widely known about Allsopp's lexicography project, is the contribution of his wife, Jeanette Allsopp (formerly Mercurius), also a Guyanese, who is now in charge of the project.  She has been his main research assistant and the author of the foreign language supplement to the DCEU.
As far as the unknown is concerned, there is priceless biographical information that will not be found in any library or archive, and that is where the biography of Allsopp presented by his brother Philip Allsopp, who knew him very well, proved valuable.  In the programme chaired by UG's director of Communication Studies Dr Paloma Mohamed, herself a prominent cultural personality, Allsopp the engineer and technological scientist revealed some artistic secrets and important fieldwork methods of Allsopp, the humanist and linguistic scientist.    In the other programme, it was a different kind of biography of Van Sertima the cultural anthropologist and pre-historical investigator that was read by historian Dr James Rose.  Rose would have made reference to a good deal of the lesser known material some of which could be found in the library's exhibition.
Against that kind of biographical backdrop, the main lecture on Allsopp was a focus on his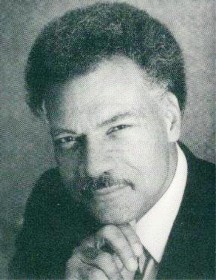 great work, the Caribbean dictionary, the DCEU published by Oxford in 1996.  It is said that Oxford paid Allsopp a significant compliment in publishing this landmark lexicographical work alongside its famous and authoritative line of Concise English dictionaries, using the same style, design and colour of book cover as if it was one of them.  It was the task of UG Vice-Chancellor Professor Lawrence Carrington to make the main presentation on the dictionary.  There were certain factors that helped.
Apart from his distinguished career as a university administrator at UWI, Carrington is a linguist whose career as a creolist is equally distinguished.  He made pertinent reference to the virtually unfabled three-part paper in Kyk-Over-Al in which Allsopp first outlined his interest in the language of Guyanese and in Caribbean lexicography in 1949.  There, in that paper 'The Language We Speak,' is where the first step was taken in the journey that eventually led to the DCEU.  Carrington pointed out that Allsopp's concern was about the spoken English in the Caribbean and remarked on how he was keenly sensitive to and led by intonation and all the characteristics of this speech.
This lexicography was driven, among other things, by Allsopp's argument that there were many accepted international varieties of English, and Caribbean English (CE) is one of them.  There are several words which are a part of this English that are not accepted as conventionally recognised Standard English, but who has the authority to decide which words will qualify if the speakers have by their usage, put those words there?  The question is rhetorically asked and Carrington commented on Allsopp's emphasis on "usage" where CE is concerned.  This usage by the speakers determines what the language is.  Another feature in Caribbean lexicography is the use of different words in different territories to describe the same object, so that what is known as 'ackee' in Barbados is called 'guinep' in Jamaica, while what is known as ackee in Jamaica is an entirely different fruit.  Moreover, there are English words used with one meaning in "Standard English" but used in the Caribbean with entirely different meanings.  Carrington also explained that Allsopp placed little emphasis on Jamaica because the Dictionary of Jamaican English (DJE) had already been published by Frederick Cassidy and Robert Le Page.
The other lecture on Allsopp dealt with the impact and significance of his work.  Both the 1949 article in Kyk-Over-Al and the DJE were reference points in that presentation as well since Allsopp was a pioneer in this study of CE and in Caribbean lexicography.  When the really serious studies in Caribbean Creoles and the regional Englishes began to take shape, Allsopp had already begun.  His work had made telling contributions to the development of Caribbean linguistics by the 1970s.  Reference has already been made to him as an Africanist and the appropriateness of tributes to his memory performed in the African dance tradition.  This is important for two main reasons.  Allsopp was a main contributor to the affirmation of the theory that Caribbean creoles are derived more from African languages, grammar and syntax and African linguistic 'concepts' than merely from imperfect attempts to speak English.  He was an ardent researcher into the African origins of volumes of words used in Caribbean Creoles.  Words such as 'jook' and 'nyam' belong to African languages, while terms like 'cut-eye' and 'eye water' apply English words to linguistic characteristics belonging to sub-Saharan African languages.
Allsopp's A Book of Afric Caribbean Proverbs may also be seen in this context since it traces the African origins of much of Caribbean oral literature and especially proverbs.  He points out that there is no comparable volume of proverbs and folk tales surviving from any of the Indian or Chinese cultures.
This African presence in the Americas was widely discussed in the lecture series when the life and work of Dr Ivan Van Sertima were the focus.  The main lecturer on that occasion was Professor Vibert Cambridge of the University of Ohio, whose work is in the fields of Communication Studies and Black Studies.  Cambridge's topic was the earth-shaking book They Came Before Columbus in which Van Sertima advanced his theory of the pre-Columbian African presence across the American continents.  The evidence offered by its author as well as some of the critical reactions to its publication were analysed by Cambridge.
In pressing home the impact and significance of Van Sertima's work, Dr Norman Ng A Qui of ACDA also expanded on these themes.  Ng A Qui had previously made a presentation on this subject at the Museum of African Heritage supported by video presentations.  Several aspects of Van Sertima's theory were elucidated with evidence suggesting the significance of transmigrations and African civilisation extending into pre-history.
This effort of collaboration between the University of Guyana and the Ministry of Culture was very important for the recognition of the work of Guyanese scholars.  It is also significant for public information and the opportunities it provides for public discussion on these and other intellectual topics.
Around the Web