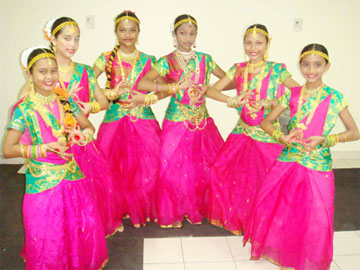 In keeping with tradition, the Guyana Hindu Dharmic Sabha's annual Phagwah Mela and Bazaar will be held at the Dharmic Sanskritik Kendra in Prashad Nagar today beginning at 4 pm.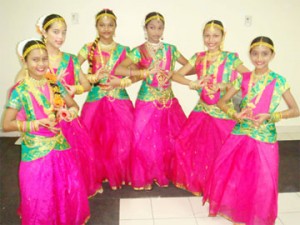 The mela, which ushers in the colourful festival of Holi, promises to be a culturally stimulating extravaganza complete with a fantastic stage programme.
The stage programme will feature dances by the Dharmic Nritya Sangh, songs from outstanding singers Sookrane Boodhoo, Ramkissoon Singh, Mona, Rekha, Suchitra Rampersaud, Krishna Mandata and others, as well as a scintillating fashion show.
Cultural Director at the Dharmic Sabha Dr Vindhya Persaud said that patrons will have the opportunity to choose from various delicacies, whether it be Indian sweets like gulab jamun, barfi, pera and jalebi or the more spicy channa batura, samosas, potato balls and pakoras. There will also be specially packaged dinner boxes.
Further, she said, the ladies can visit the Mehendi booth while children and adults alike can vie for the attractive prizes offered by the diverse game booths.
Persaud emphasized that the Sabha's Phagwah Mela is a true family event which has zero tolerance for alcohol. Admission to the mela is Adults $300 and children $100.
Around the Web