– Sterling Products nets $96.4M in after-tax profits
Significant increases in sales of detergents, edible fats and ice cream manufactured or distributed by Sterling Products Ltd saw the company record $169.2million in before tax profits last year, an increase of 233%  over the previous year,  according to its 2009 annual report.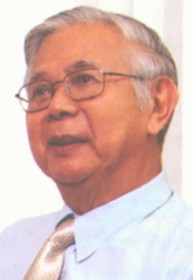 An 18 per cent increase in sales for detergents produced by the company coupled with sales increases of 9% and 6% respectively for edible fats and ice cream products and novelties, helped the company increase its overall turnover by $177.7 million to $2,340 billion.
The turnover on the export market for Sterling products, however, dipped by $26.5 million or 11% to $214.4 million. Last year, export sales accounted for 9.1% of total sales down from 11.1% in 2008, owing mainly to a declining regional market for the company's edible oils and fats.
Last year, the operations of Sterling Products Ltd attracted $72.7 million in taxes, more than three times the $23.3 million it paid in 2008, reducing the company's after tax profits down to $96.4 million. Nevertheless, Chairman of the board Dr Leslie Chin reported an increase of $69.9 million in after tax-profits last year. "With a strong financial position your directors are comfortable with recommending a final dividend of $3.30 per ordinary share unit for the financial year 2009," Chin said in his report.
Sterling Products Ltd, which celebrates its fifty-sixth year of operations in October, commenced its operations with the production of the popular Golden Cream margarine, lard, ghee and soap. In November 1957, the company's exports to the region started with its Golden Cream margarine while the production of its detergents and its Golden Dairy butter began in 1967 and 1969, respectively.
A lean period of a few years was followed by attempts to revitalize operations in 1973 by modifying the company's soap plant and commissioning a new plant to improve the production of edible fats. During the same period Sterling Products also commissioned a new plant and cold room for ice cream production. The company also signed a three-year deal with Banks DIH Ltd for the distribution of Bimbo Ice Cream.
Efforts to improve the company's operations through the 1970s saw the acquisition of equipment to improve both the quality and quantity of its detergent output and the re-design of its edible fats section. In 1985, the company opened its first Igloo Ice Cream outlet on Camp street and began distributing Ice Cream Novelties for the Trinidad and Tobago company Flavorite Foods in 1993.
In 1998 the Beharry Group of Companies acquired the majority assets in Sterling Products and two years later its capital increased to 20,000,00 shares.
A six-year statistical survey of the company indicates that its $94.4 million in after-tax profits last year is second only to the 2007 $106,234,548 after tax profits in 2007. Its dividend payout of $3.30 last year equals the dividend payout made every year between 2004 and 2007. Overall, foods and branded food products raked in revenue totaling $1,941,583,104.00 while revenue from cleaning agents totaled 395,113,251.00.
Last year, Sterling Products Ltd registered to the International Organization for Standardisation (ISO) quality standard. In February of this year an audit conducted on the company's quality management system for the manufacturing and distribution of, and according to the board chairman Sterling Products has invested in equipment, upgrades and training which can provide the capability and capacity to ensure that quality products are produced and delivered to customers.
Around the Web