-court hears
Two serving members of the Guyana Defence Force were granted $100,000 bail each when they appeared at the Georgetown Magistrates' Court yesterday charged with demanding money by menace.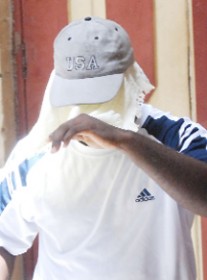 Matthew Austin and Carl Jarvis were not required to plead to the charge when it       was read to them by acting Chief Magistrate Melissa Robertson. It is alleged that on April 27 at Stampa Bay, Essequibo with malice, they demanded from Toolsie Persaud $600,000 with intent to steal.  The duo was represented by attorney Joann Bond in association with James Bond.
Austin, 32 of 539 No. 29 Village, West Coast Berbice, is a sergeant in the army and has served for the last sixteen years.
While Jarvis, 25, is a corporal and resides at 168 Middle Road La Penitence and has been in the army for six years.
Bond said that Austin works part-time for Persaud and on the day in question he requested $160,000 which was owed to him by Persaud. Persaud allegedly gave him an envelope which he assumed had the amount he requested.
The attorney contended that Jarvis's role was one of being an accompaniment of Austin to collect the money.
Bond asked for reasonable bail to be granted.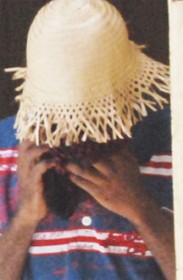 However, Police Prosecu-tor Inspector Stephen Telford said that on the day in question the duo went to Persaud's logging concession in Essequibo and told him that he was working on "soldier land" and, as such, he was trespassing. It is alleged that the soldiers subsequently demanded the said amount from him.
Telford refuted Austin's claim that he worked part-time with Persaud.  He said that Persaud reported the matter to the police and a trap was set to ensnare the soldiers.
A package containing $300,000 was prepared for the accused men; however, only $20,000 was real currency, the balance was counterfeit notes marked by the police.
When the pair went to uplift the package, they were arrested and taken to the CID headquarters, where they were questioned and charged. Telford asked for substantial bail to be granted.
The duo was granted bail and the matter transferred to Bartica Magistrates' Court for May 12.
Around the Web