-security organization says emergency calls system under discussion
Police are yet to charge anyone in connection with the recent murders of two guards although multiple attackers were involved and President of the Guyana Association of Private Security Organizations (GAPSO), Gregory Gaskin says a high speed network to facilitate calls in emergencies has been discussed with the cops.
During a telephone interview with Stabroek News on Sunday evening Gaskin explained that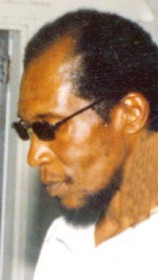 while there are many risks for those who serve in the security industry this in no way undermines the significance of ensuring the safety of workers.
An emergency network, the GAPSO President said, will allow police and private security organizations to exchange information and assist each other in a more efficient manner. Embracing technology, Gaskin stressed, is perhaps the best way to provide a safer working environment for guards working in "open locations".
With the growing access to broadband at a more affordable cost, Gaskin said, security firms can now insist that, where practical, certain measures are implemented at high risk locations. Video equipment, he continued, can be installed at locations and set to provide live feed to the firm's main office.
"Having CCTV (Close Circuit Television) on site will discourage marauders from attacking because they will be aware that there is a possibility their images will be recorded and it will be stored at another location," Gaskin noted.
He further added that it was time for security officers and their firms to insist that basic types of protection (like lighting, fencing, access to a telephone) be provided at locations, especially those which are considered high risk. Gaskin also insisted that there is precious little that a sole security officer can do at any location.
The GAPSO President, who is also the proprietor of COPS security firm, said that it is not advisable for a lone security officer to be working at any location at night. However, the financial constraints of the client, Gaskin said, greatly affects this.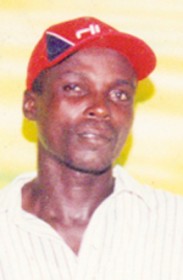 "Many security firms," Gaskin explained, "survey the client's site before they agree on the terms of their contract to secure the location…these firms make various recommendations to clients however a client is not obligated to adhere to them…So if a firm recommends that three armed guards are needed at night to secure a location but the client refused to pay or cannot afford the service then there is nothing the company can do."
Alone
Ronald Cato and Carl Nelson Bollers were both working alone at their respective locations during night-time hours when they were attacked. Based on reports reaching this newspaper neither guard had access to any communication devices. Both men were attacked by groups of bandits who, according to reports from residents, spent some amount of time at the scene after they'd attacked the men.
Despite this police have been unable to make a breakthrough in either case. Several days after Cato was murdered four men had been arrested. However, they were released after 72 hours.  There has been no arrest in Bollers' case.
The Ministry of Housing is currently developing the area in Section 'C' Enterprise where Cato's murder occurred. His battered, bound body clad only in his shorts was discovered by another worker early that morning. It was later discovered that the attackers stole batteries from several pieces of heavy-duty machinery which were at the location.
When Stabroek News revisited the Enterprise site on Sunday all the machinery had been moved. It was observed that the area where the guard hut is located is not fenced and residents said that it is not well lit at night. Although there are houses located opposite the location residents said they had not heard or seen anything.
The South Sophia Street on which the Mercy Wings Vocational Centre (MWVC) is located is also very dark at nights. Residents told this newspaper that the darkness would've provided the perfect cloak for Bollers' attackers to escape on the night of July 24.
At about 1 am, police had said in a press statement, Bollers' body, which bore several stab wounds, was found in the compound of the MWVC, South Sophia where he was on duty. He was taken to the Georgetown Public Hospital where he succumbed to his injuries. The Centre's canteen was broken into and a quantity of confectionery stolen, the statement had said.
In Bollers' case, police, his reputed wife had told this newspaper, did not arrive at the scene until about three and a half hours after the incident.
All the while Bollers was left on the floor bleeding, with residents and his colleagues unwilling to help take him to the hospital.
Both these cases, Gaskin said, highlight the need for better communication be-tween the security industry and police. It also makes it apparent that more needs to be done to ensure that as many precautions as possible are being taken to ensure the safety of security officers.
Before it is manned, he explained, a location should be screened to determine whether response in the likelihood of an emergency could be achieved in a timely manner.
In all professions, Gaskin noted, there are risks and the security officer too must be ready. However, not because the job involves risks it means companies are allowed to pay less attention to the safety of their employees.
Further, responding to questions asked by this newspaper Gaskin said that unarmed female guards especially should not be asked to work at certain locations. He quickly added that this was his opinion.
Last December 18, two masked men attacked a female security guard and clobbered her in the head with an iron bar before robbing her. As she bled profusely after the attack, Surujdai Charran managed to telephone for help before losing consciousness. Charran, 41, who was attached to Instant Security Service (ISS), was stationed at Hand-in-Hand Insurance Company, Avenue of the Republic, Georgetown when she was attacked. She later died.
On May 28, 2009, 43-year-old Simone Coleridge who was attached to RK Security Service was tied, gagged, beaten and then strangled while on duty at Uncle Eddie's Home. She had been assigned to the senior citizens' home less than a year before her death.
Three or four security guards, Gaskin pointed out, still would not be enough to fend off a group of attackers. Therefore, it would be illogical to post a lone female at any location especially at night.
These are all issues which are continuously being discussed by GAPSO and other security based bodies, Gaskin assured. Embracing technology, he stated, is the best way to address many of these problems and added that GAPSO is very excited since there are many possibilities now available to them.
Around the Web