Even as relatives grieve their loved ones who perished in the horrific smash-up involving the truck and minibus on Friday afternoon, they are calling on drivers to be more careful on the roadways.
Shaneeza Juman, 18, who lost her mother, Selina Juman, 46, of Burn Bush Dam, Canje told Stabroek News yesterday that she was "trying to bear up." She said that if the driver had been careful her mother would have been alive today.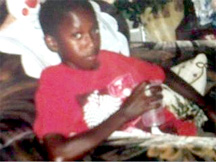 She did not recover her mother's handbag with her personal belongings but would be happy if she just got back the identification card which was in the bag, to keep. Juman worked as a ward maid at the Ophthalmology Centre at Port Mourant.
She was one of 12 persons who lost their lives when the driver of a truck, GLL 8863 reportedly attempted to overtake another vehicle and ended up in the path of the minibus, BHH 1842 on the Suzannah Village Public Road, Corentyne.
Nazarudin 'Nazro' Mahinudin of Betsy Ground, East Canje was the second victim to be laid to rest following a funeral according to Islamic rites at his home. The first victim, Salmaa Razac, 23, of Main Street, Cumber-land, Canje was buried on Saturday.
Razac and Mahinudin both worked at Nand Persaud International Communication at Port Mourant and were returning home when tragedy struck.
Mahinudin's mother, Waheeda told this newspaper yesterday that they learnt that his wallet with a small amount of cash was at the New Amsterdam Police station and that his father, Alimoudin went to pick it up yesterday.
They also recovered his badge for the New Amster-dam Technical Institute where he was pursuing an auto-electrical course.
The woman learnt that her son was chatting with a friend from the village at the time of the crash and she suddenly lost contact with him. She said his telephone and his passport which he had with him were not recovered.
Yesterday, Royston Ault, 41, a taxi driver of Rose Hall, Corentyne who lost his son, Marques Ault, 13, said he was on his way to New Amsterdam to drop off passengers at the time.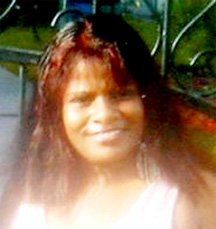 He was very close to the scene when he received a call that his son was in the bus. When he stopped to investigate he was confronted with the gruesome sight of his son's body hanging out of the minibus.
Devastated, he transported his son's remains to the NA Hospital mortuary. Ault who recalled that "bodies were all over the place" said it "wasn't a good sight," especially that his son had to die like that at such a young age.
Marques who would have celebrated his 14th birthday on December 24, was a third form student of the Lower Corentyne Secondary School. Ault said he would send off Marques and his seven-year-old brother to school before going to work.
After school dismissed on Friday, Marques, described as a "quiet child" was heading to New Amsterdam for lessons at his teacher's house.
His father said he was an average child at school and he was sending him to lessons to give him "a little push." He also leaves to mourn a 17-year-old sister. His funeral will take place later this week.
Meanwhile, the truck driver in the gruesome crash Chetram Moonsammy of Johanna, Black Bush Polder who was found to be free of alcohol when tested is expected to face charges today.
Sham 'Chubby' Jaggernauth, a survivor of Nigg, Corentyne had told this newspaper, when asked whether the driver of the minibus was speeding that, "the man deh going slow, slow." Sham's wife, Cindy, 37, died in the accident.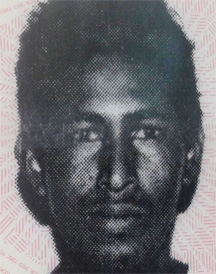 He recalled he saw a truck, coming towards them, overtaking a car and "before you could blink he slam into we."
The other persons who perished were bus driver Odit Narine Babulall, 33, of Number 48 Village; two-month-old Josiah Khan; the child's mother Talita Mendonza, 21, of Kildonan; Patricia Asgarally, 28, of Albion; Orlando De Mattos, 35, of Manchester; Janet 'Pearly' Baker, 44, of Number 19 Village, Corentyne; and Chetram Ramphal, 37, of Bush Lot, Corentyne.
Four other person survived the crash; Tamika Fraser, 24, of Kildonan; Nicola Ross, 18, of the East Coast Demerara; wife of the minibus driver, Anwhatie 'Debbie' Singh, 33 who was the conductress of the bus and Feona Singh, 14, of Number 11 Village, Corentyne.
Around the Web