(Jamaica Gleaner) Alton 'Barry' Chevannes, the respected sociologist and anthropologist, died yesterday at the University Hospital of the West Indies. He had been admitted there in early September.
Chevannes, 70, died six weeks after participating in the Rastafari Studies Conference at the University of the West Indies' (UWI) Mona campus. He was one of the five-day symposium's main organisers and delivered its closing address.
Chevannes is the second major Jamaican academic to die this year. Professor Rex Nettleford, vice chancellor emeritus of the UWI, passed away in February.
Born in Kingston, Chevannes studied for the priesthood after leaving St George's College. But by the early 1970s, he began researching Rastafari and went on to write extensively on that religion.
Rastafari: Roots and Ideology and Rastafari and Other African Worldviews were just two of his published projects on the Rasta movement.
Michael Lorne, a senior member of the Rastafarian community in Jamaica, said Chevannes helped dispel misconceptions about the religion.
"He closed the gap between Rastafari and intellectuals, and that was one of his great gifts," said Lorne, who first met Chevannes at a Nyabinghi service over 30 years ago.
"Professor Chevannes portrayed Rasta as a modern-day intellect, and that was a quantum leap for us."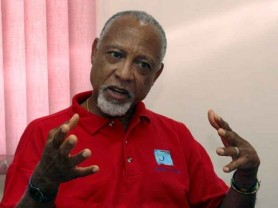 Around the Web