The teenager who was hogtied after he was allegedly caught stealing, a pensioner and two other men, all reportedly members of the 'Salt Fish Gang' were remanded to prison when they appeared at the Vreed-en-Hoop Magistrate's Court yesterday accused of attempting to steal.
Shameer Mohamed called 'Jango', 17, of Lot 7 Lusignan, East Coast Demerara; his uncle, Hazihidiri Mohamed called 'Red boy', 37, of Annandale, ECD; Basil Balgobin called 'Fat boy' of Annandale and Bhiro Persaud called 'Dhanraj', 62, of Non Pariel, ECD, denied the joint charge of attempting to commit a felony to wit simple larceny; and were remanded to prison by Magistrate Nyasha Williams-Hatmin.
The men have been dubbed the 'Salt Fish Gang'. It is alleged that last Thursday at Hydronie, East Bank Essequibo, the quartet attempted to commit a felony. The charge reads that they attempted to disassemble motor lorry GKK 6496 and steal the parts from it.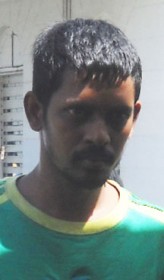 The gang reportedly focuses on stealing vehicle parts. The teen was caught and hogtied by residents last Thursday before being taken to the police station at Parika.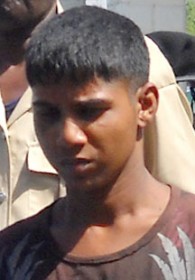 Persaud's attorney pointed out that he was a pensioner, has an unblemished record and not a flight risk.
However, the police prosecutor asked that bail be denied. He pointed to the prevalence of the offence and said that the evidence the police have against the defendants is very strong. He pointed out that Balgobin has matters of a similar nature in the courts while the other defendants gave caution statements admitting to the deeds. The members of the 'Salt Fish Gang', the prosecutor said, are wanted for a series of offences in Georgetown and the West Coast Demerara. Should they be granted bail, they would not likely return to court for their trial, he argued.
The teenager told the court that he attended the Annandale Primary School and the magistrate ordered a probation report. His mother said that he was 17 and further asked whether the persons who "beat" up Hazihidiri would also be charged and the magistrate told her that she would have to find out this from the police. The magistrate then remanded the quartet.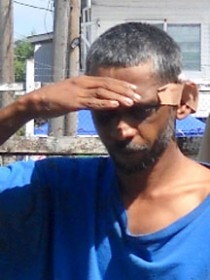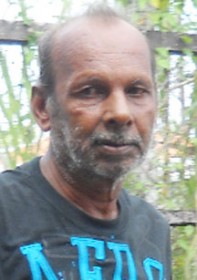 Hazihidiri, whose left ear was bandaged, sobbed as they left the court. The matter will come up again on December 29 at the Vreed-en-Hoop Magistrate's Court.
Around the Web