Guyanese Abdel Nur, who in June admitted that he provided support to terrorists in a New York airport bomb plot, is suffering from lung cancer and a status conference is to be held on Friday to discuss his illness, according to court documents.
Nur, one of four persons implicated in a plot to blow up fuel pipes at John F Kennedy Airport, was expected to be sentenced to 15 years on November 18, but his lawyers asked Judge Dora Irizarry to postpone the sentencing because of his illness.
"…Mr Nur is currently being treated for lung cancer [in] the intensive care unit of Downtown Hospital. We are unable to visit him at that location in order to complete our sentencing submission. Additionally, it is unclear what his condition will be on the currently scheduled date or when treatment at Down-town Hospital will be at a state permitting his transfer to a BOP [Bureau of Prisons] medical facility," his lawyer Daniel Nobel said in a letter, dated November 1, to the judge.
The judge, in a later docketed entry, said the BOP had advised the court of the "defendant's serious medical condition(s)" and as a result she postponed the sentencing to December 17.
However, in a later entry, she stated that the sentencing would not go forward on the date; instead the court will hold a status conference to address Nur's medical condition. Nur will not attend the conference but his physician will be on hand to advise the court.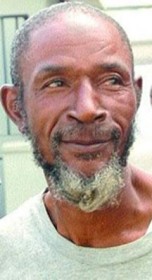 Prior to his guilty plea, Nur, formerly of Albouystown and a US deportee, faced 90 years imprisonment if convicted on the five counts of terrorism charges brought against him.
Russell Defreitas, 66, a former Evergreen Airlines cargo worker at the airport who is a citizen of the US but was born in Guyana, and Abdul Kadir, 58, a former PNC parliamentarian, have since been found guilty of the charges. A fourth defendant, Trinidadian Kareem Ibrahim, 59, was granted a separate trial at a later date due to a medical condition.
The four had hatched the plot in January 2006 and circulated their plan to an international network of Muslim extremists, prosecutors told the court.
When he pleaded guilty Nur, who had handed himself over to police in Trinidad following an arrest warrant, said he had travelled to the twin island republic to provide protection and introductions to assist in the bomb plot. He said he knew the goal of the plot was to hurt the United States economically. He "became embroiled in a series of events where he could agree to provide the material support," Nobel had told the media after Nur's guilty plea. "Abdel Nur, while guilty of the charge, did not of himself represent a threat to America," the lawyer had said.
"I understood the goal of the planning of the destruction of fuel tanks and fuel by planes was to cause major economic loss in the United States," he had told the court, a New York Daily News report said.
Around the Web