(BBC) St Vincent and the Grenadines opposition leader, Arnhim Eustace, said on Wednesday his New Democratic Party (NDP) would challenge Monday's general election.
Depsite endorsements from foreign observer missions, Mr Eustace says the results were plagued by irregularities.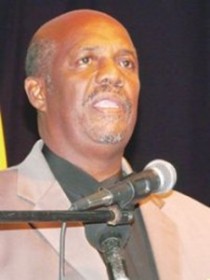 The NDP won seven of the 15 seats, to the eight taken by Prime Minister Ralph Gonsalves' Unity Labour Party (ULP).
It is the third time that Mr Eustace has led the NDP into an election hoping for victory against the ULP.
The NDP leader says lawyers representing his party will pursue criminal complaints against individuals the party accuses of having acted fraudulently in the general election.
He also said in a statement that the party would be filing election petitions to press its case.
Around the Web