PPP General Secretary Donald Ramotar yesterday rejected a call from the AFC for a special sitting of parliament to address the problems plaguing the sugar industry.
The party's call came on Sunday in the wake of a threat from GuySuCo to derecognise workers union GAWU last week.
"We are asking our colleagues in the opposition parliamentary parties to join with us and demand of the government a special, emergency session of parliament to discuss the fate of sugar, sugar workers and the sugar industry," the statement read.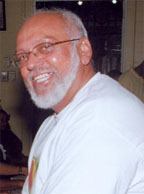 At a news briefing yesterday Ramotar, also a PPP/C MP,  said he does not believe the situation warrants an emergency sitting.
"A special sitting is when something is urgent, I don't think it qualifies. Of course this is a decision for the Speaker (of the House), not my decision, but if I'm familiar with the rules of the parliament it does not qualify in my view to have a special sitting particularly after also the president has pronounced on the matter."
According to Ramotar, the matter has been going on for many years so there is no particular urgency at this time. President Bharrat Jagdeo on Friday declared that the union would not be de-recognised under his government and Ramotar yesterday added that this goes for any PPP/C government.
The AFC had also queried the part GuySuCo's board played in the issuing of the threat but Ramotar said that was a decision made by the corporation's management and had nothing to do with the directors.
The AFC had stated that the issues at stake were far more than just "the niceties of a labour agreement or the health of a trade union."
According to the party, industrial relations in the sugar industry is in a mess; the "shouting match" between the Union and GuySuCo has not brought the two sides closer; and that government's intervention has not helped.
The AFC had also expressed disappointment that the government would refuse an increase to sugar workers, while other government employees were getting 5 %.
Around the Web