DDL will be staging a number of activities to mark the first ever Demerara Rum Heritage Month, in recognition of the world renowned El Dorado rums it produces.
According to a DDL press release, Managing Director Komal Samaroo said, "The enormous international recognition and wards the El Dorado rum brands have received over the years is a clear indication that DDL continues to produce the finest spirits with a taste and blend unique to Guyana and Demerara. This legacy dates back to centuries and will continue to influence the process which has produced the gold medal winning El Dorado brands voted best in the world in their respective classes."
The release also said Demerara Rum Heritage Month coincides with the 40th anniversary of the Abolition of Tot. A Tot was about a half pint of blended rum issued to sailors in the British Naval Fleets; this practice was abolished on July 31, 1970. Guyana's Demerara Rum was included in this blend.
Among the various promotional events that will be held throughout the month are the promotional packages at Distribution Services Limited (DSL) Cash and Carry locations, supermarket specials, cocktails, competitions and a Navy Theme party to be held on July 23 at the Pegasus Hotel. The company will also be hosting a dinner on July 30 at the Grand Savannah Suite of the Pegasus Hotel to raise funds for its Foundation Charity fund.
Comments

In what will be seen as a major development, President David Granger, along with members of  Cabinet, today, met with the President and members of the Guyana Agricultural and General Workers' Union (GAWU) and the National Association of Agricultural, Commercial and Industrial Employees (NAACIE) at the Ministry of the Presidency to discuss the future of the sugar industry.

Finance Minister Winston Jordan today moved in Parliament to amend the government's request for supplementary provisions which will allow some of the sugar workers made redundant to get their full severance at the end of January.

The Working People's Alliance (WPA) today announced its support for the government's restructuring of the sugar industry.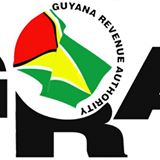 The Guyana Revenue Authority (GRA) today warned about the impersonation of licenced customs brokers.

(Reuters) – England's top order fired in unison to give them a four-wicket win in the second one-day international against Australia on Friday as Aaron Finch's second straight hundred for the hosts could not prevent them falling 2-0 behind in the series.