By Tamica Garnett
The Guyana Netball Association (GNA) is hoping to stage its planned netball clinics for school children as well as a seminar for table officials during the summer vacation.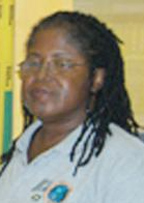 The venues for the clinics are expected to be the Cliff Anderson Sports Hall and the National Gymnasium.
The staging of the two events along with other issues, were expected to be finalized at an executive meeting held yesterday.
According to president of the GNA, Dr. Maxine Parris-Aaron, the netball clinic is considered  a less taxing alternative to the tedious job of implementing the sport in the schools, a venture that had not panned out too well for the GNA.
In an earlier interview, Dr. Parris-Aaron had related that the GNA was hoping to host the clinics earlier this year but an insufficient number of officials prevented the event being held.
She disclosed that a lack of personnel has curtailed a lot of the GNA planned activities and pointed out that this was why the GNA's activities are mainly overseen by volunteers.
"Sport in this country is administered mostly by volunteers and netball is no exception.
"So we have to execute our activities when our board members, coaches and officials, at all levels, are available and also when the facilities we need to use, for accommodation and matches, are available." Dr. Parris-Aaron said.
She added that subsequently the association was often forced to reschedule its events.
However, Dr. Parris Aaron assured that where the clinic was concerned they have been able to overcome the challenges.
"Re-scheduling is sometimes inevitable given the present situation with sports in Guyana. The challenge is the availability of our Board members and other officials but we have identified those who will be facilitating the clinics," she assured.
Additionally, issues such as the officiating has caused some coaches to express their weariness over the lack of competence of those who officiate in the sport.
Around the Web